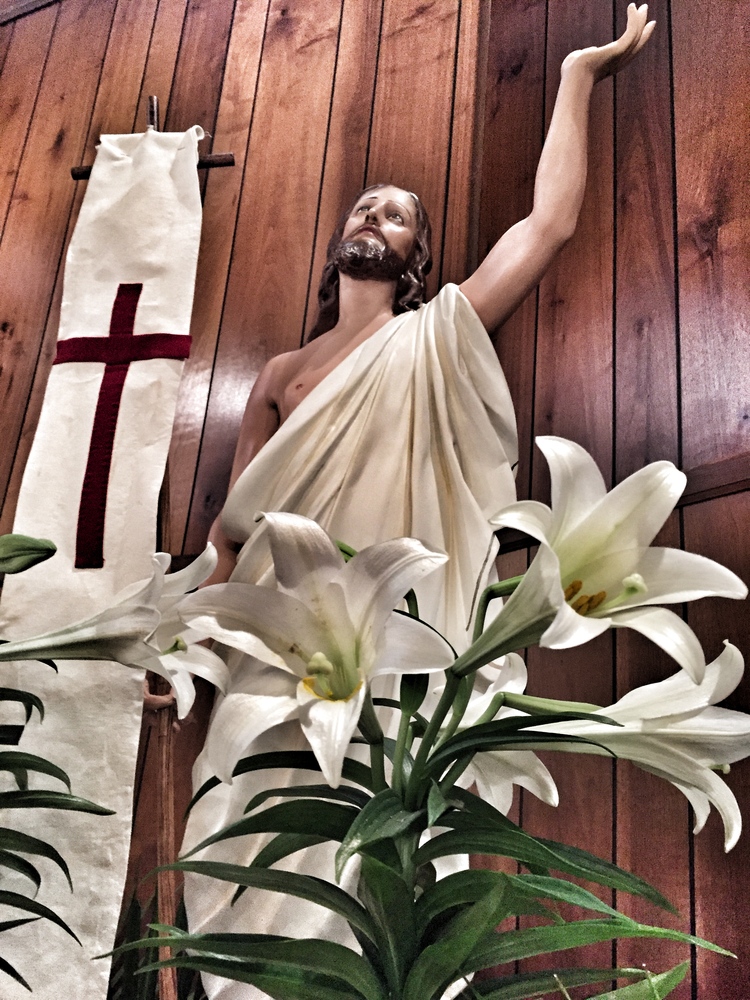 Happy Easter!
Fr. Ruben
Wednesday, April 19, 2017
Alleluia! Christ is Risen, He is Risen indeed, Alleluia!
I want to THANK YOU for your prayers and extend wishes of a joyful Easter to all my parishioners, staff, school, and visitors who have gathered here at the Immaculate Heart of Mary to celebrate all the events that have given us Salvation. The angel's message still resounds in our hearts more than 2000 years after:
"Do not be afraid! I know that you are looking for Jesus who was crucified; He is not here; for He has been raised! (Mt. 28:5)
It has been 10 months since I became your pastor. The best way to minister as your shepherd is to extend this message: Do not be afraid! Jesus has won victory over death and sin. With confidence in His New LIFE, let us begin these 50 days celebration of the Paschal Mysteries turning our hearts to the Lord in our human frailty and experience His LOVE, which is stronger and more powerful than death.
Everyone is welcome to our celebration of Life, even those who have been away from the Church, I sincerely welcome you home this Easter; those who have been an essential part of our community, old and new parishioners, I thank you for building the Kingdom of God and being witnesses of the Risen Lord.
When you come before the Lord in prayer, please pray for me.
May the Risen Lord grant you Life and His Peace!
Happy Easter!
Fr. Ruben