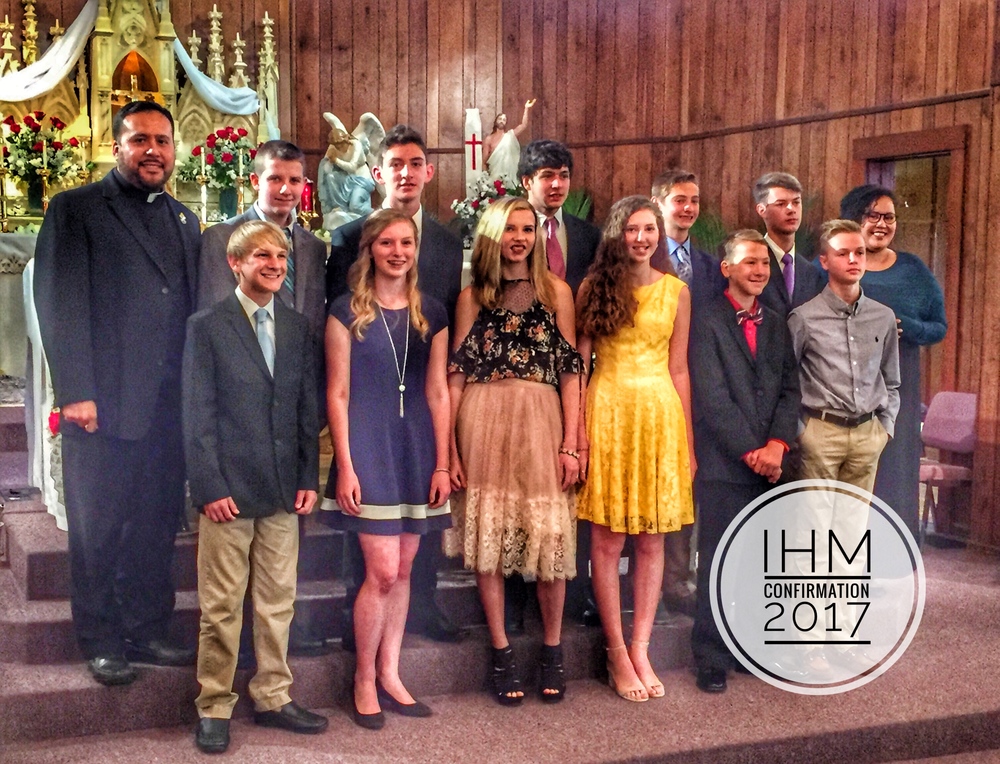 Confirmation 2017
Fr. Ruben
Sunday, May 07, 2017
"Come, Holy Spirit, fill the hearts of your faithful and kindle in them the fire of your LOVE..."
Bishop Taylor celebrated confirmation Mass today at 2 pm. Our providential God, provides a good shepherd for us in this Sunday known as the Good Shepherd Sunday.
Thank you Bishop for being with us. Thank you to all parents, grandparents, godparents and sponsors...
Thank you to everyone who made of this confirmation a wonderful and intimate celebration.
Confirmation Class 2017! IHM is very proud of our Confirmandi.
Blessings!
Fr. Ruben