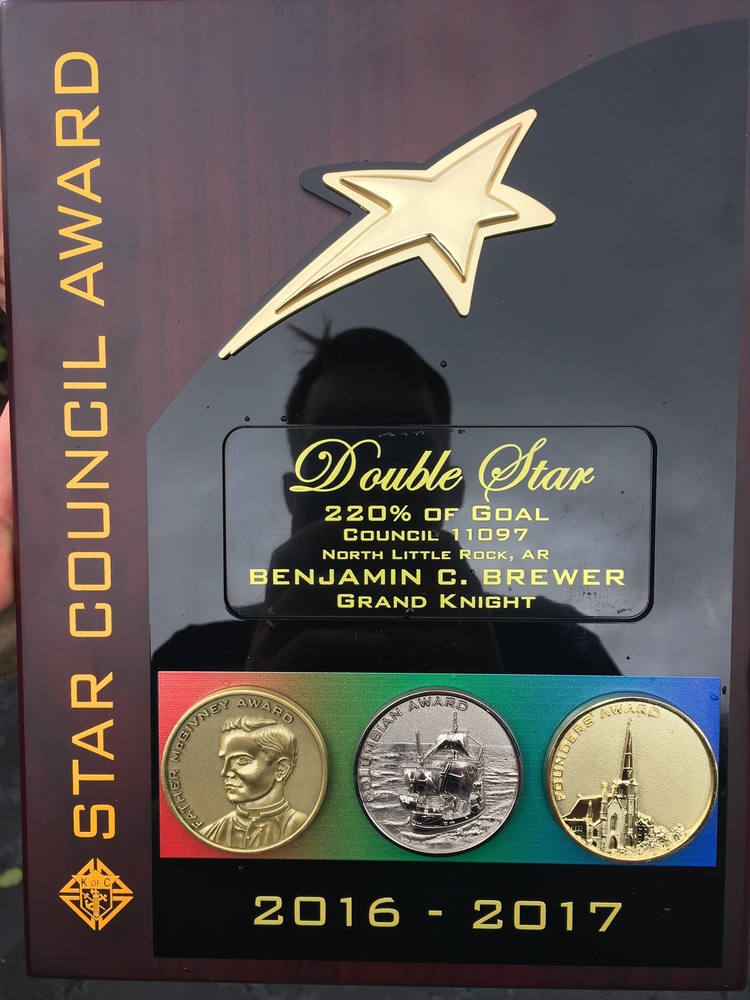 Congratulations to the Knights of Columbus 11097 on achieving Double Star council.
KoC11097
Monday, October 23, 2017
The local chapter of the Knights of Columbus 11097 achieved Double Star Council. The Knights would not have achieved it without all the hard work and support from IHM. Philip Savage from the State Council presented the award to council 11097 Grand Knight Ben Brewer on behalf of all the Knights of 11097.

Let's make it two in a row!