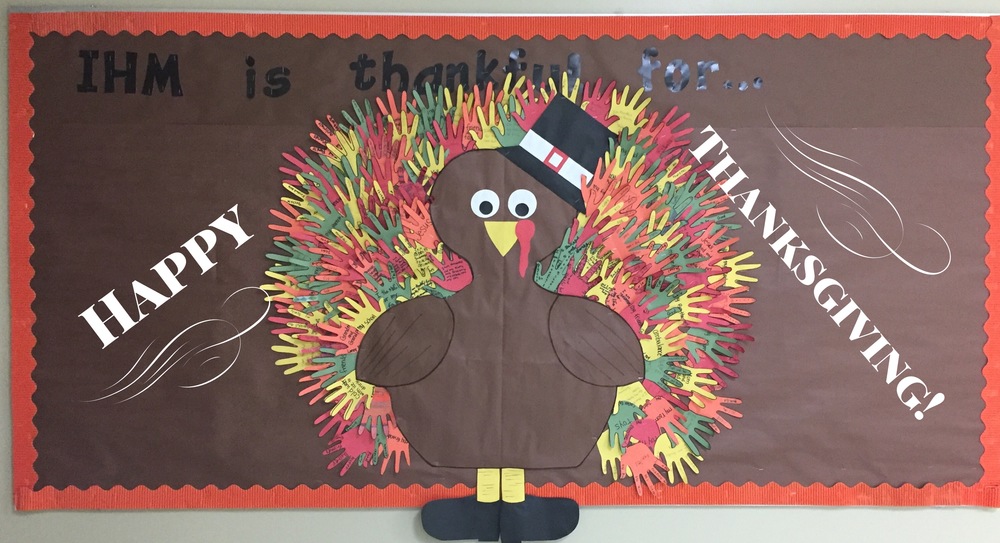 Happy Thanksgiving!
Fr. Ruben
Wednesday, November 23, 2016
"How can I repay the Lord for all the great good done for me?" Psalm 116:12
A few days ago I received a reflection about thanksgiving that I would like to share with you.
All human beings created in God's image carry with us goodness, it is part of our DNA the divine presence within us. Being grateful is NOT always something innate even though we are a reflection of God's goodness. Why? We struggle in life between what is innate or inherited and what is assimilated as our personality arise. It is difficult to be grateful because we do not teach our children to be grateful, since we do not teach to be humble. Being grateful is a humble experience in life.
Influenced by society and consumerism, our language is: "I deserve this", "I want this", "I earned that". We feel entitled. Entitlement poisons our spiritual life, our faith communities and society.
Influenced by God and his countless graces, our language should be: THANK YOU! "I do not deserve this but I am grateful for it"
Being GRATEFUL is the best way to answer to God as his children. Do you remember what our parents used to tell us whenever we received gifts from people? I remember vividly my mother asking me: What do you say? And I replied: Thank you!
Let's be grateful children to our Lord. Let us make a "thanks list". Many people prepares for "Black Friday" with a wish list for shopping. We are going to prepare ourselves with a "thanks list" as we pray together.
Fr. Ruben Quinteros