"It must be explained to the faithful that the reception of the sacrament of Confirmation is necessary for the completion of baptismal grace. For by the sacrament of Confirmation, [the baptized] are more perfectly bound to the Church and are enriched with a special strength of the Holy Spirit. Hence they are, as true witnesses of Christ, more strictly obliged to spread and defend the faith by word and deed." CCC 1285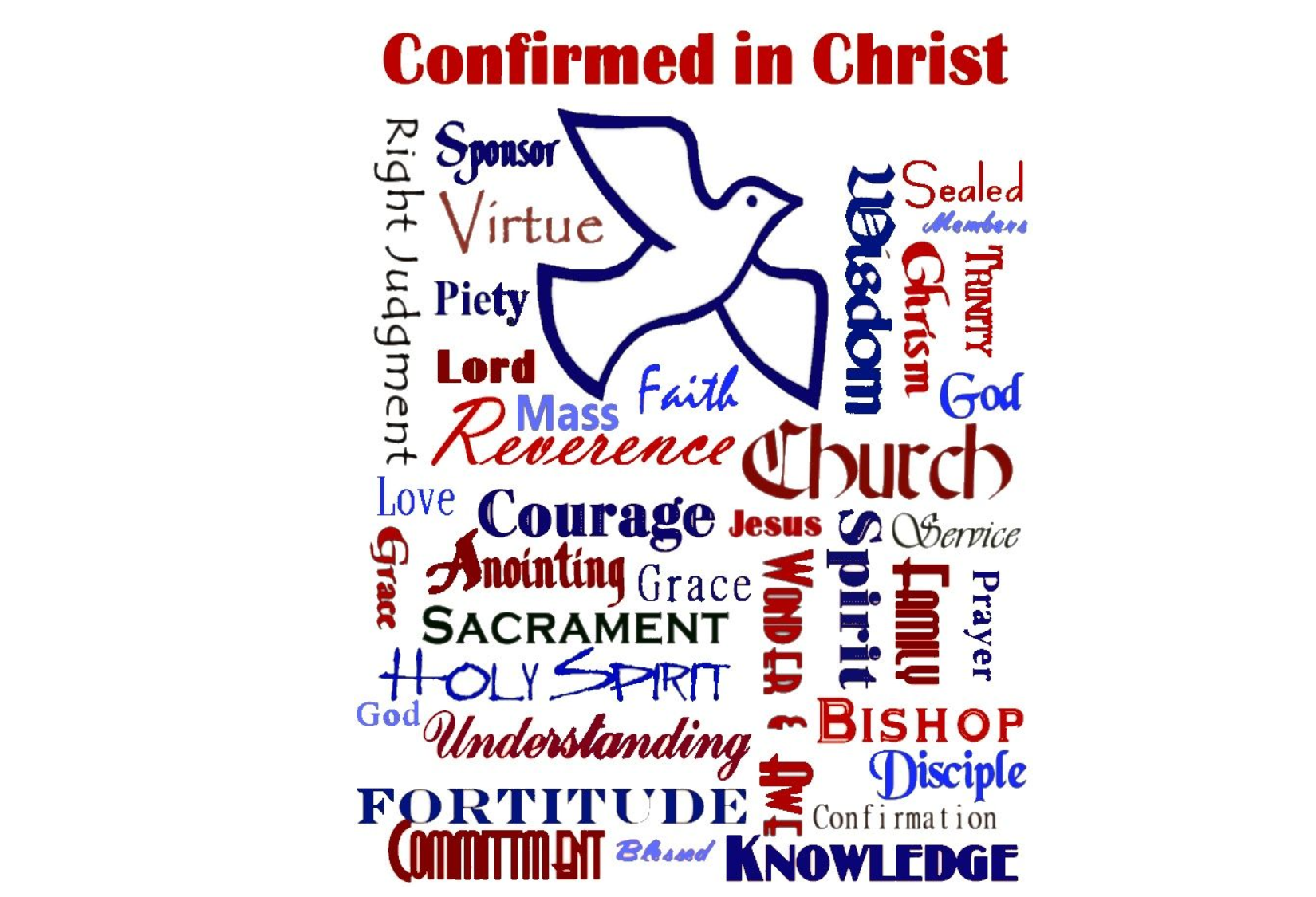 Immaculate Heart of Mary's Confirmation preparation program is designed to help our youth come to a deeper understanding of how the Holy Spirit works in their lives. Our program focuses on facilitating a true and intimate relationship with Jesus Christ. We focus on making true disciples by showing our youth how they can fully participate in the life of our Church, and how that relationship affects every aspect of their life.
Program Outline
~ 1 year of Faith Formation prior to entering the Sacramental years (this can be fulfilled either by attending Catholic school, or one year of PRE)
~ Weekly attendance at Sunday Mass is expected.
~ Small group sessions to be held on Sundays, 9:10-10:20. Attendance is required. Absences must be pre-approved by the pastor.
~ Participation in JCYM is highly encouraged and meets twice monthly (after the monthly youth Mass and in the evening of the 4th Sunday each month).
~ Saint Research Project
~ Confirmation Sponsor: when choosing a sponsor, please keep in mind that this person must be fully initiated into the Catholic faith, must be a practicing Catholic, at least 16 years of age, and must intentionally desire to support the candidate through prayer, active support and being an example of faith.
~ Service Component - a total of 20 hours of community service (completed by December 2nd).
"Amen, I say to you, whatever you did for one of these least brothers of mine, you did for me." Matthew 25:40
Seneca  
   On the shortness of life
Should you have any questions please feel free to contact Elizabeth Jara via email at youthdir@ihmnlr.org.