Live Feed

5 days ago
IHM Mardi Gras Family Fun Night Saturday February 10th @ 6 pm You can purchase tickets at next week masses, church office, or by contacting Stacie Burton or Christy Piechocki. If you would like to volunteer text or call Christy at 501-772-1184 or Stacie at 501-366-2578.

6 days ago
CYM Youth Mass January 14th at 5pm followed by dinner and Jr, Sr High CYM and Confirmation. Hope to see you there!
9 days ago
Come and Get It IHM! This Sunday January 14th is the KofC Monthly breakfast. Pancakes, sausage, bacon, and eggs! We start serving at 9 am. Get it while it's hot! If you want to help sign up here: http://kofcknights.org/CouncilSite/event-detail.asp?ID=211776&CNO=11097
See more
News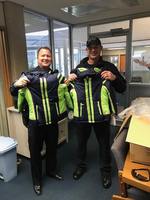 2017 Knights of Columbus Coats for Kids Drive
Ben Brewer of the Knights Of Columbus Council (11097) presented the North Little Rock Police Department with 12 new winter coats to hand out to children in need in the NLR community. This is the second......
read more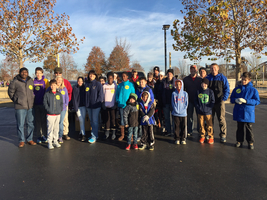 2017 Christmas Caravan Huge Success!
What a great turnout for the 2017 Christmas Caravan. Thank you IHM for sharing your gifts and thank you to all that braved the cold this morning! What a great day to share our blessings at the Christm......
read more
SEE ALL NEWS