Live Feed
about 11 hours ago
Holy Week Schedule

10 days ago
Hey CYM, No CYM meetings till April 8th. Have a great springbreak and Easter!

18 days ago
Its Youth Mass time! This weekend is CYM Youth Mass @ 5 pm. Meal is at 6 followed by the Sr High CYM leading the Jr High CYM at the youth house. Going to be a great time!!!
See more
News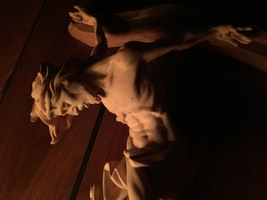 Palm Sunday
"Living Holy Week means entering ever more deeply into the logic of God, into the logic of the Cross, which is not primarily that of suffering and death, but rather that of love and of the gift of self......
read more
Knights of Columbus 8th Grade Scholarship Application
The Knights of Columbus Council #11097 will be awarding two tuition scholarships to 8th grade students who intend to continue their education at a parochial for the academic year 2018-2019. The scholar......
read more
SEE ALL NEWS