Time, Talents and Prayers
We are so excited that you are interested in giving your time, talent or prayers to IHM! Volunteers are essential members of our community, and we'd love to see you get involved.
Please click the button below to fill out a form to let us know how you would like to help and how best to contact you.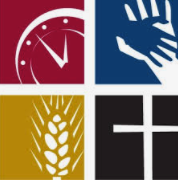 Immaculate Heart of Mary is able to offer tuition rates that are lower than the cost to educate due to the generous support of the Parish, families, businesses, and alumni who believe in a strong Christ based education. IHM benefits greatly from community participation and those who offer their time, talents, and treasures.