We made dragons today go with our book study, My Father's Dragon. The last day of testing was a great day to take our dragons for a test flight.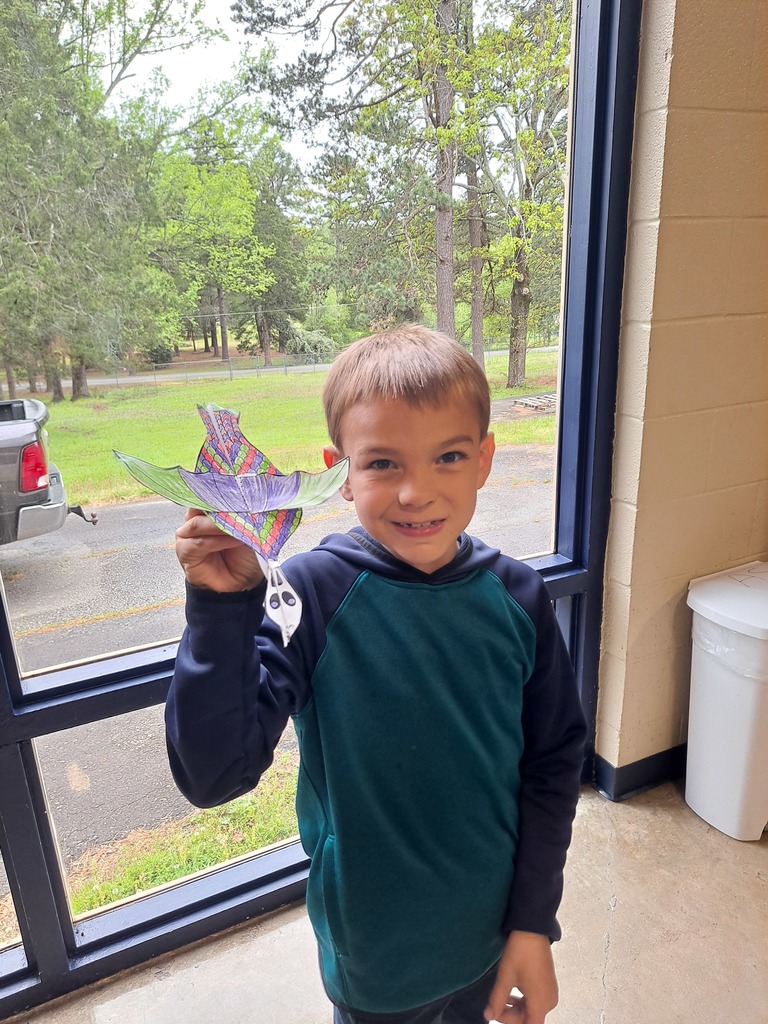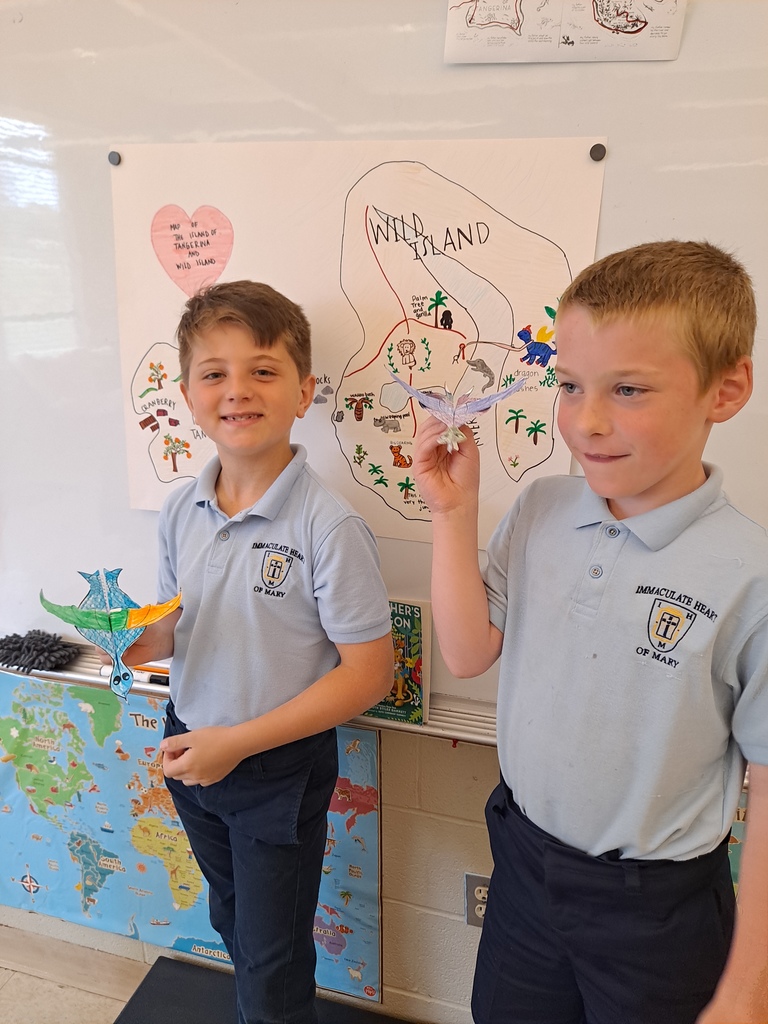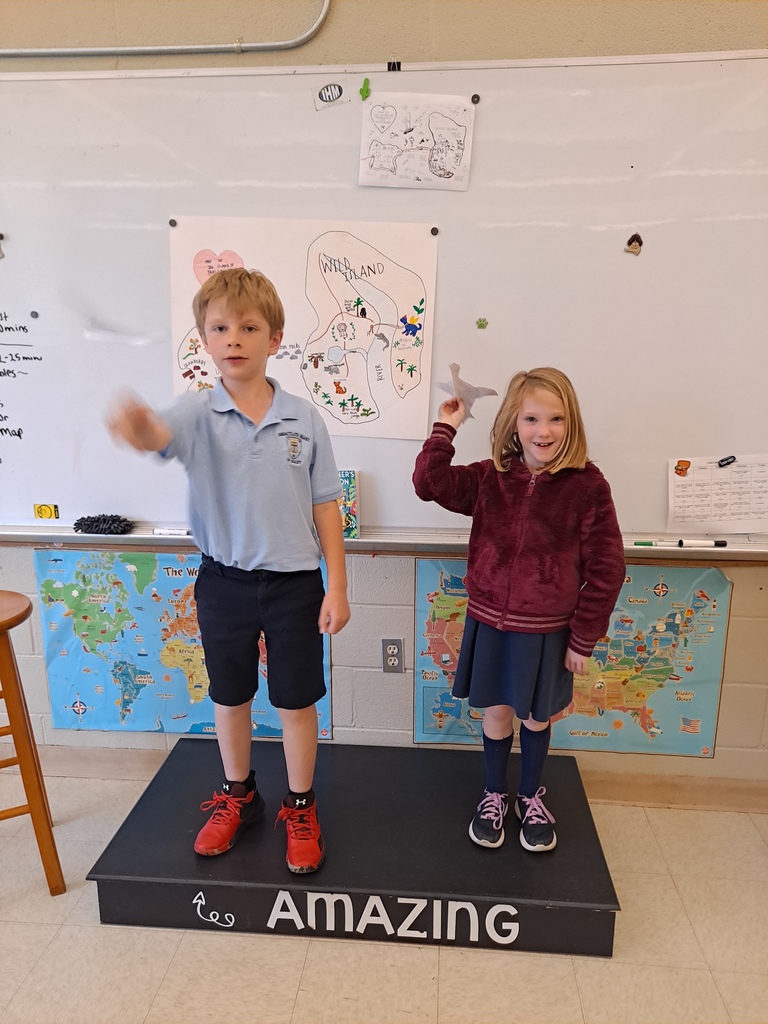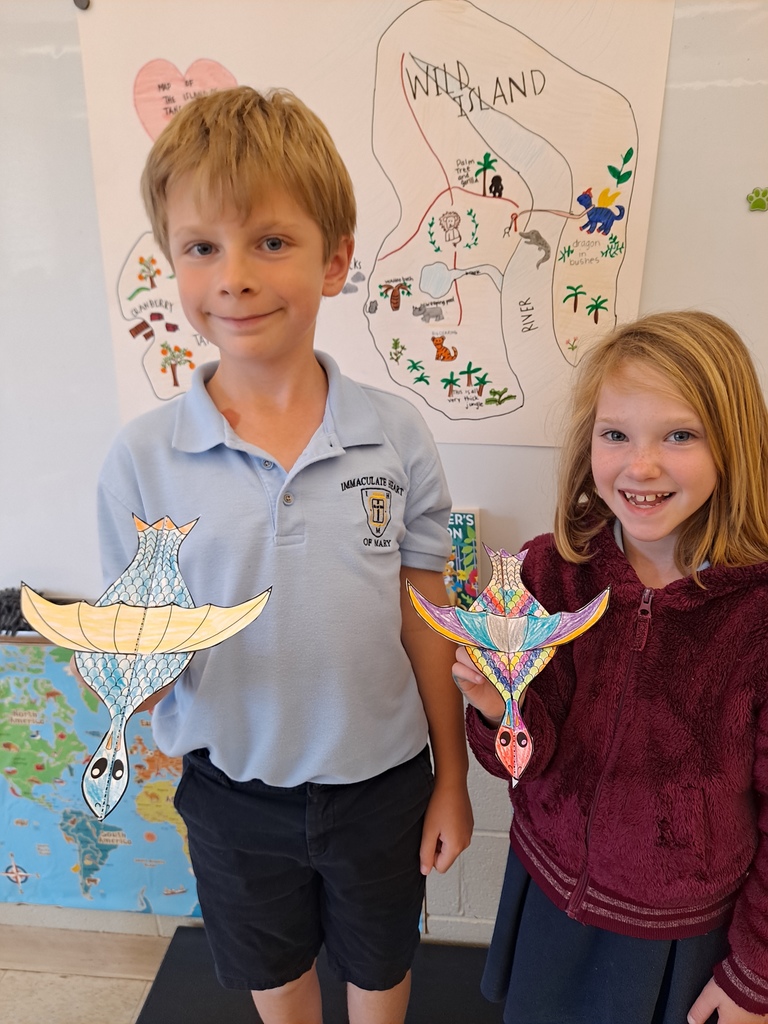 Donuts for breakfast! Today the Student council provided donuts for all IHM students and teachers. Fantastic job Student Council and thank you for your dedication during this week!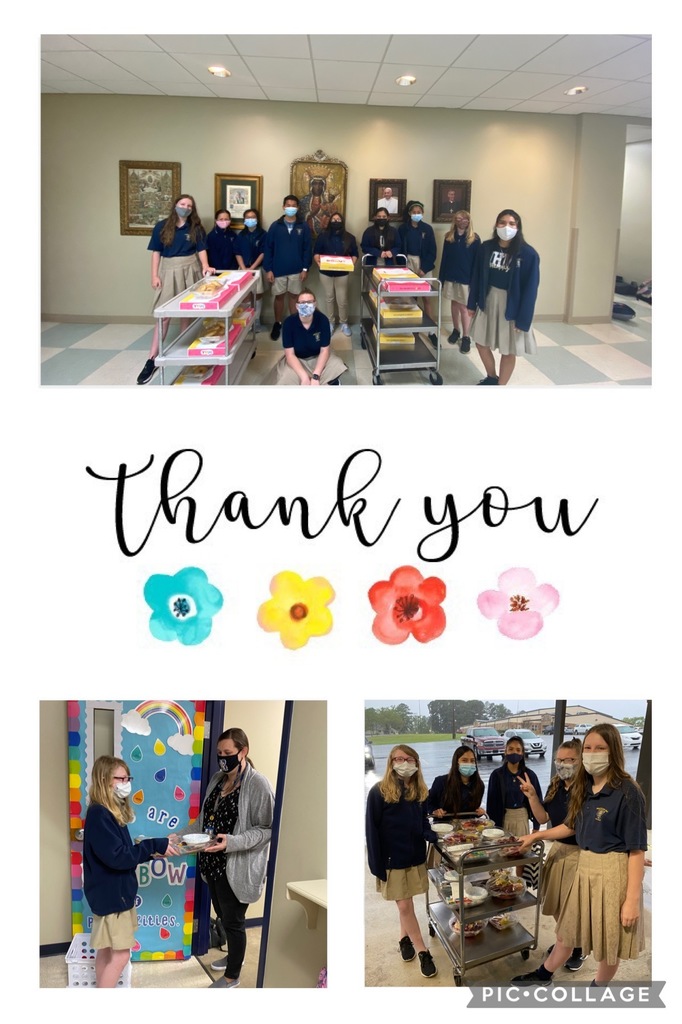 PK4 had fun with our sink or float experiment!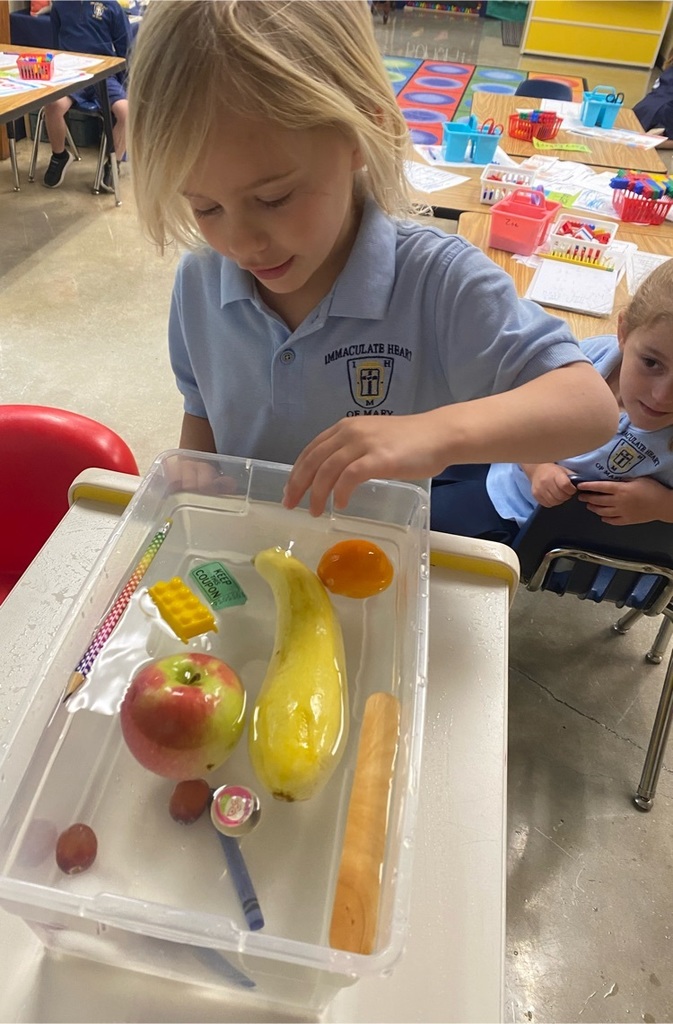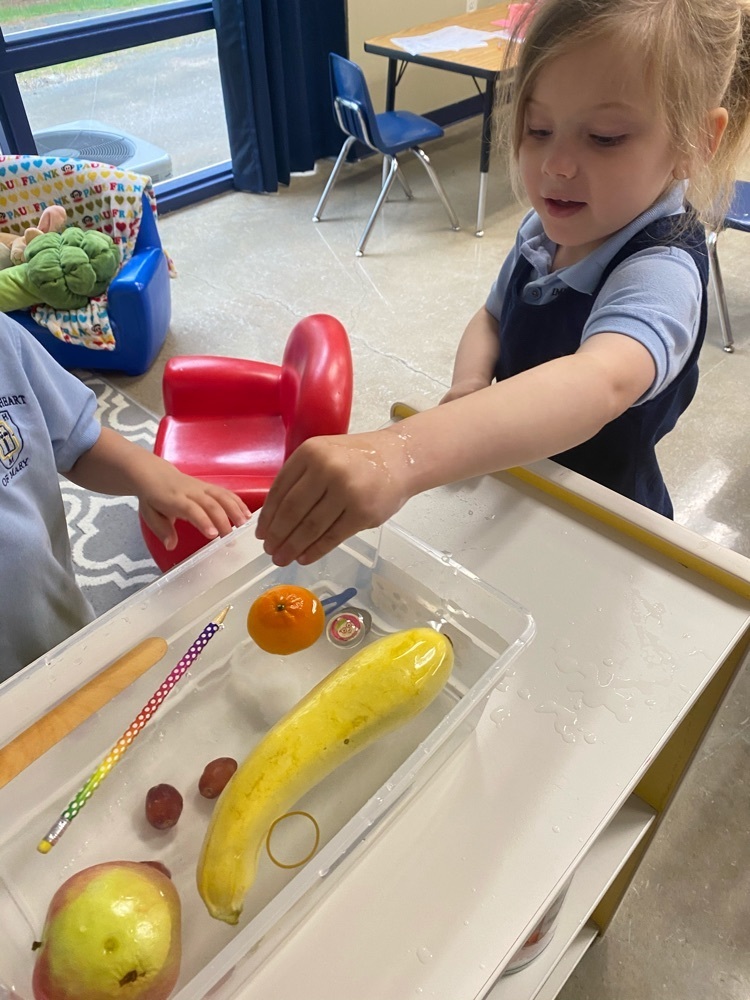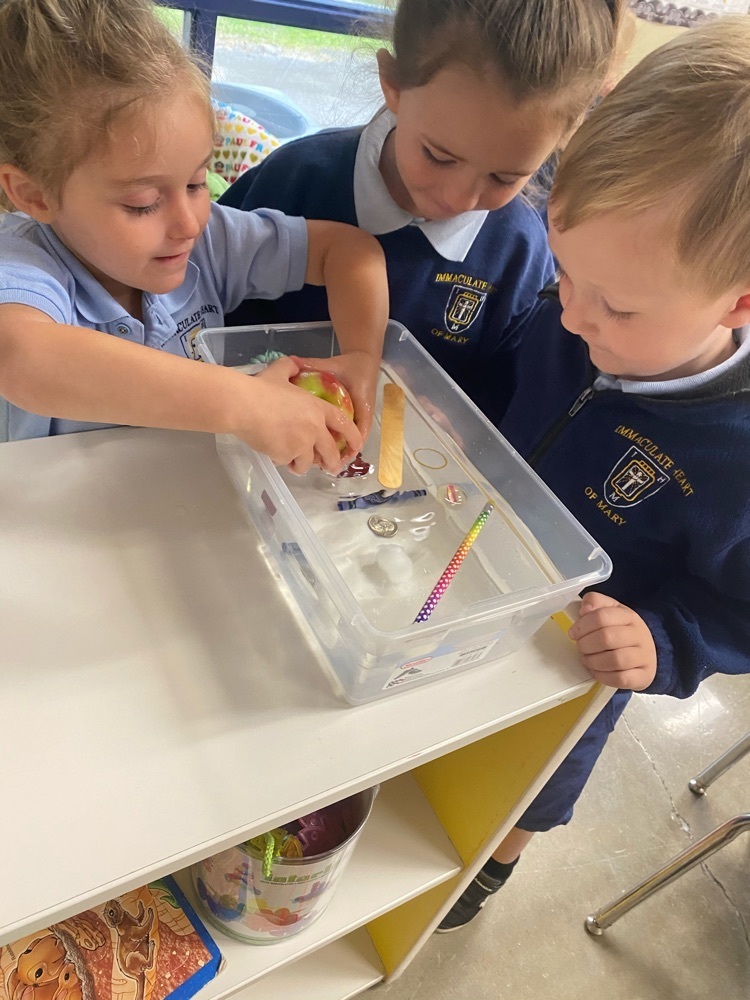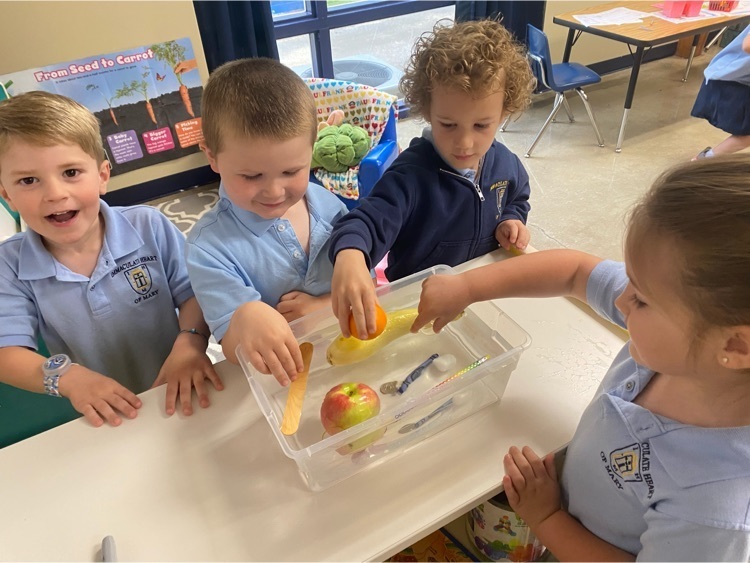 Second graders are enjoying a book study of My Father's Dragon! We have packed our backpacks and eaten tangerines just like the main character of the story. We have also had fun mapping the adventures taking place on Wild Island!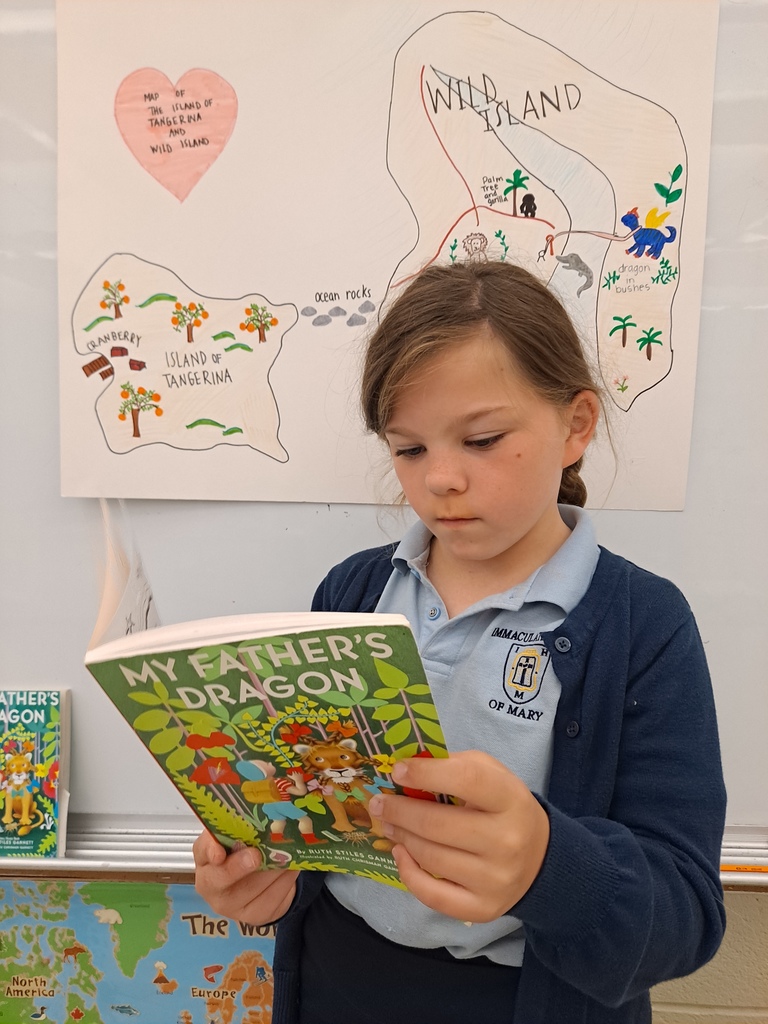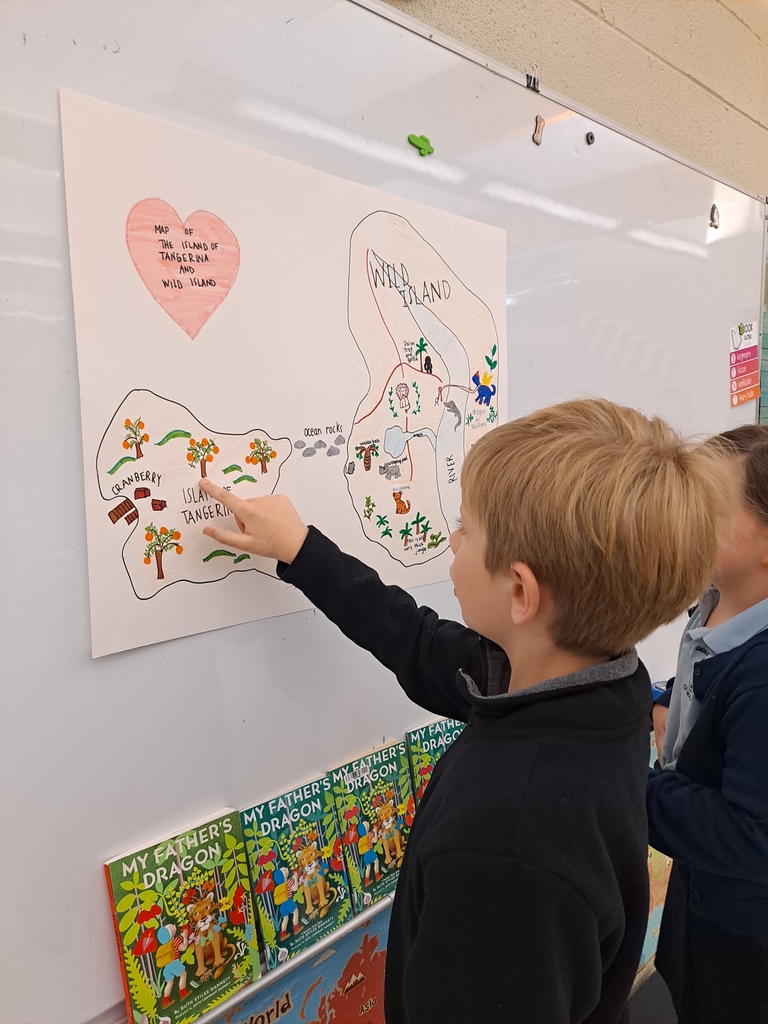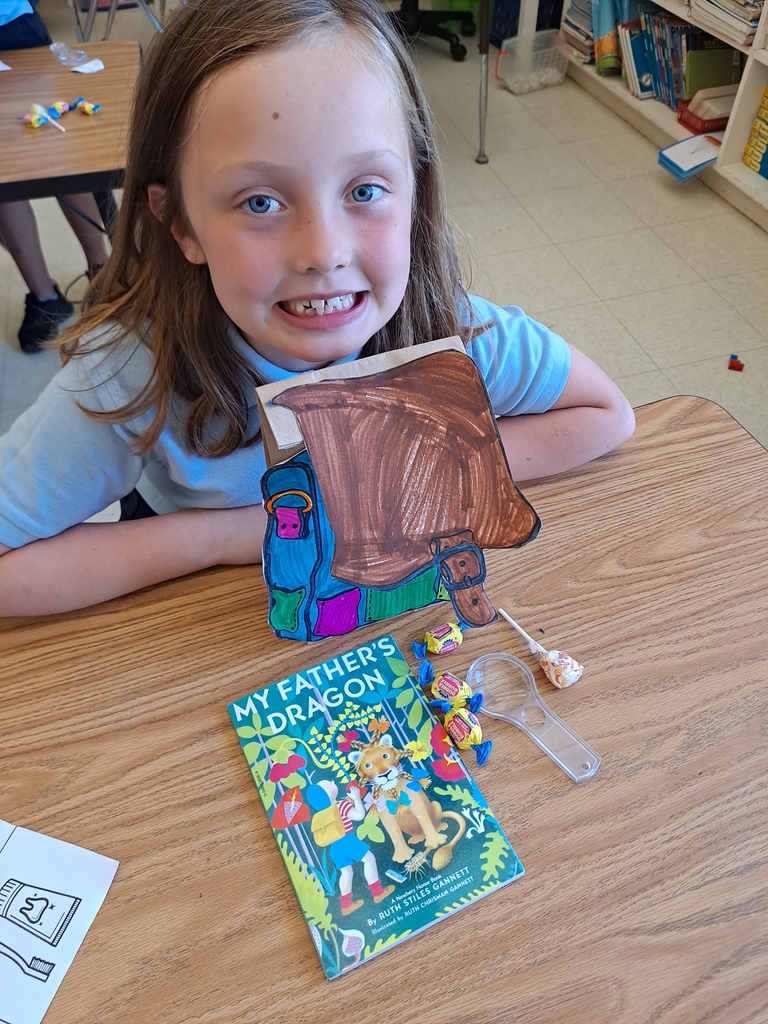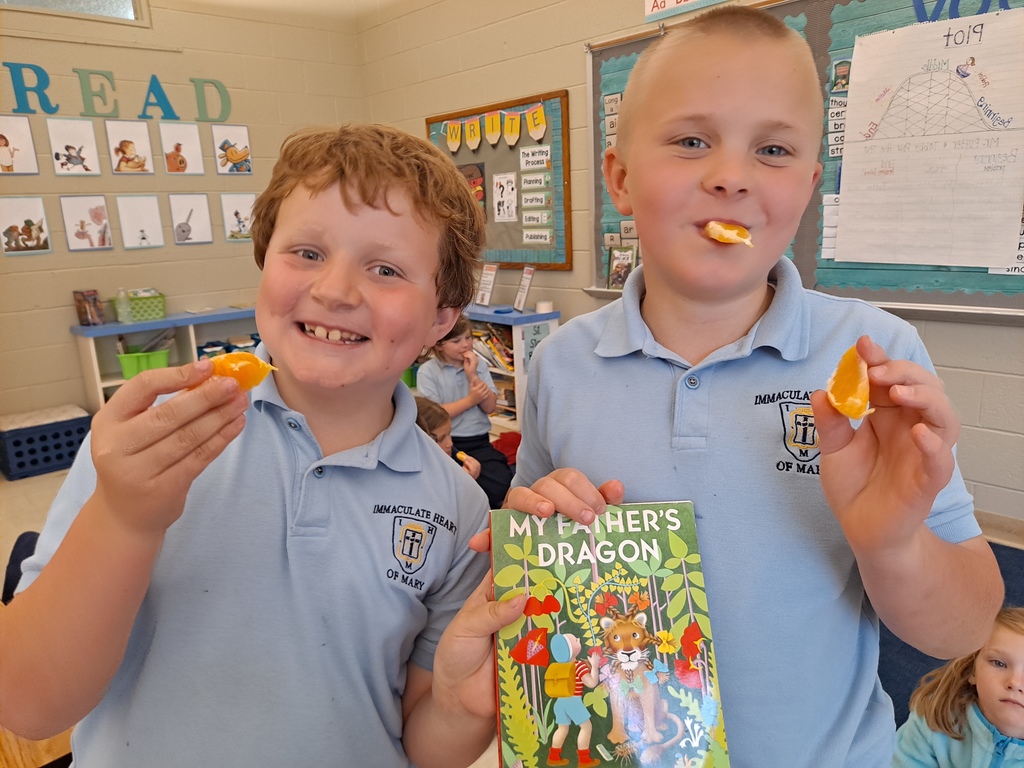 Only 3 more days to order your meal for the Virtual Multicultural Festival. We are accepting Pre-Orders only!. Call the school or church office if you would like to place an order. Thank you for your support.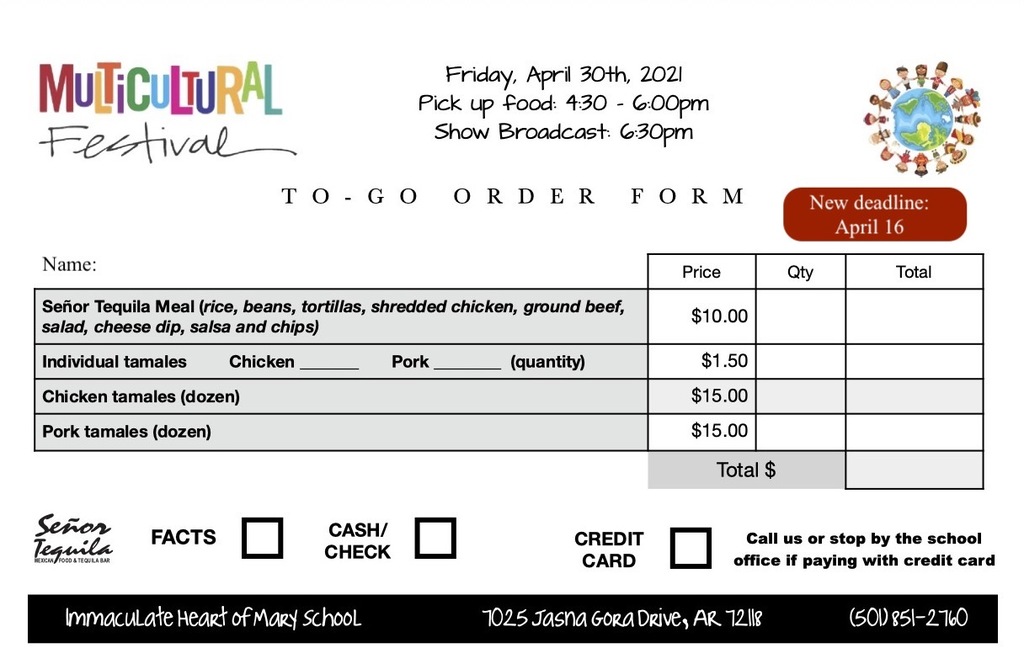 Second day of Terranova testing: The IHM Student Council provided muffins and juice to all our students. Thank you guys:)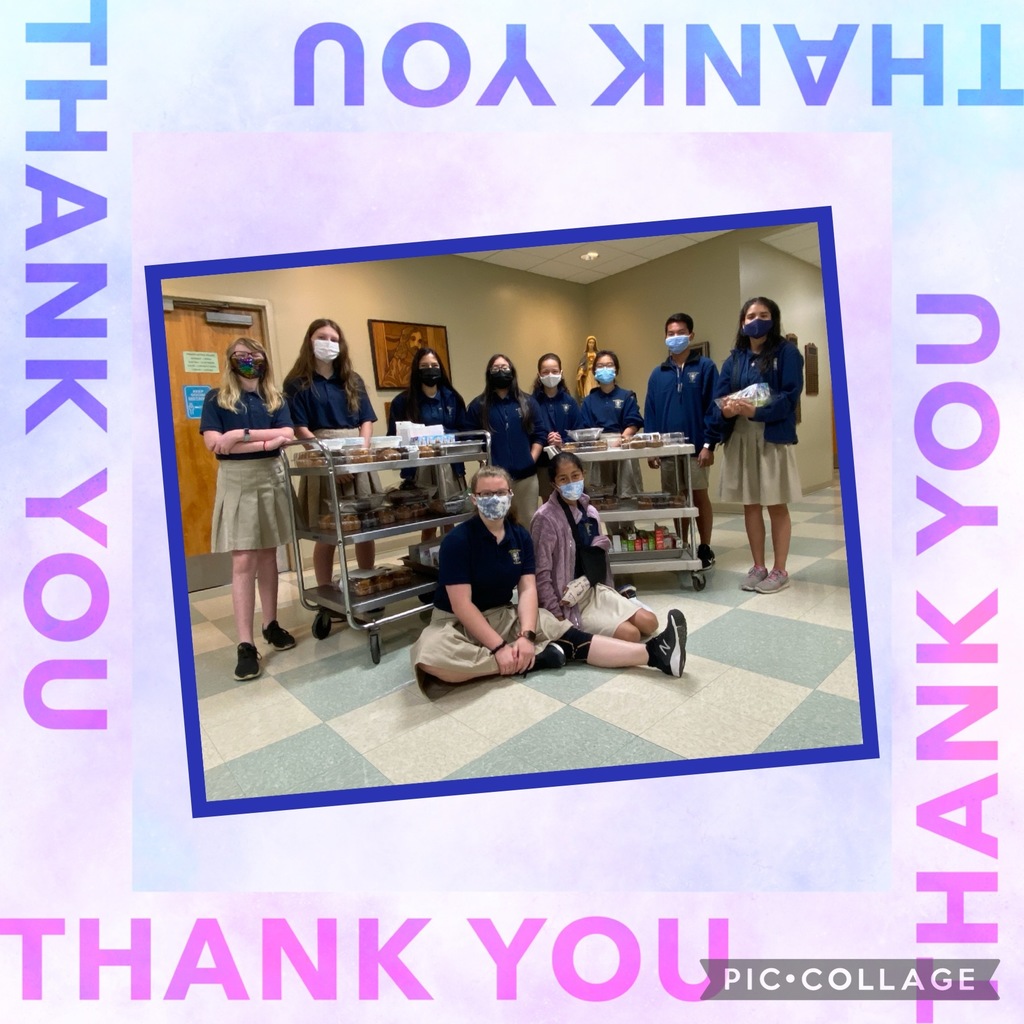 Reading came to life in first grade when room service showed up at "The Mountain View Inn"! After reading "The Mouse & the Motorcycle", by Beverly Cleary, students enjoyed many book themed activities to take a break from standardized testing. Who says you can't have fun during standardized testing week?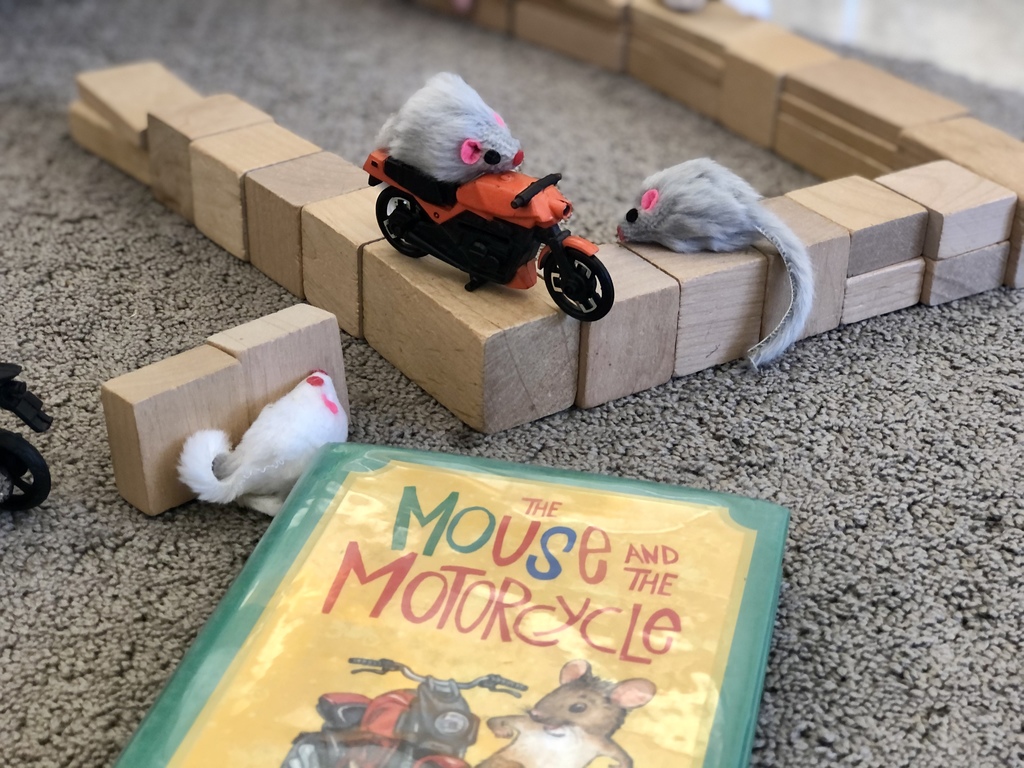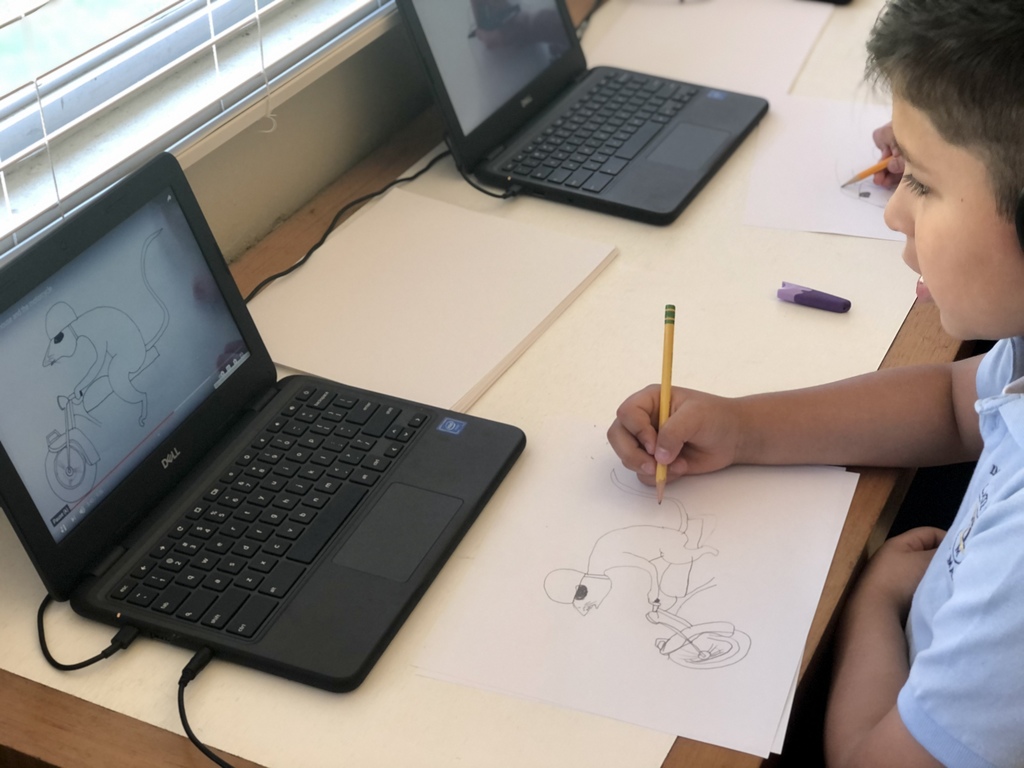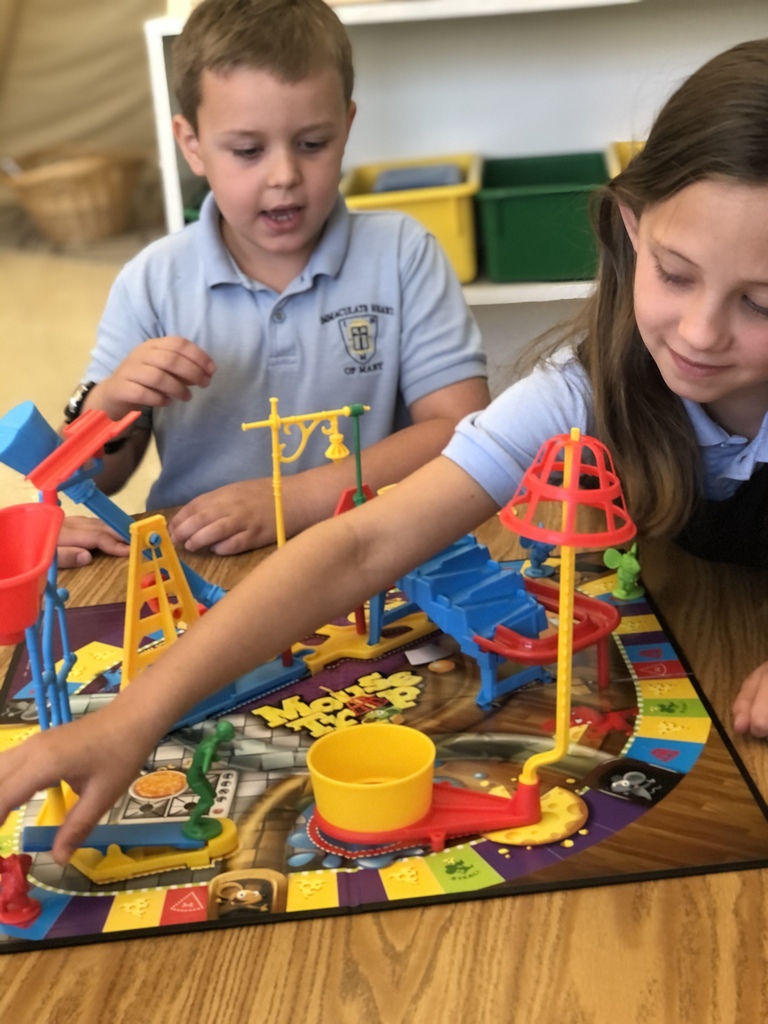 PK3 jumped into our bug theme this week by reading and retelling The Very Hungry Caterpillar, exploring in our bug sensory bins, and making bugs in our play doh center!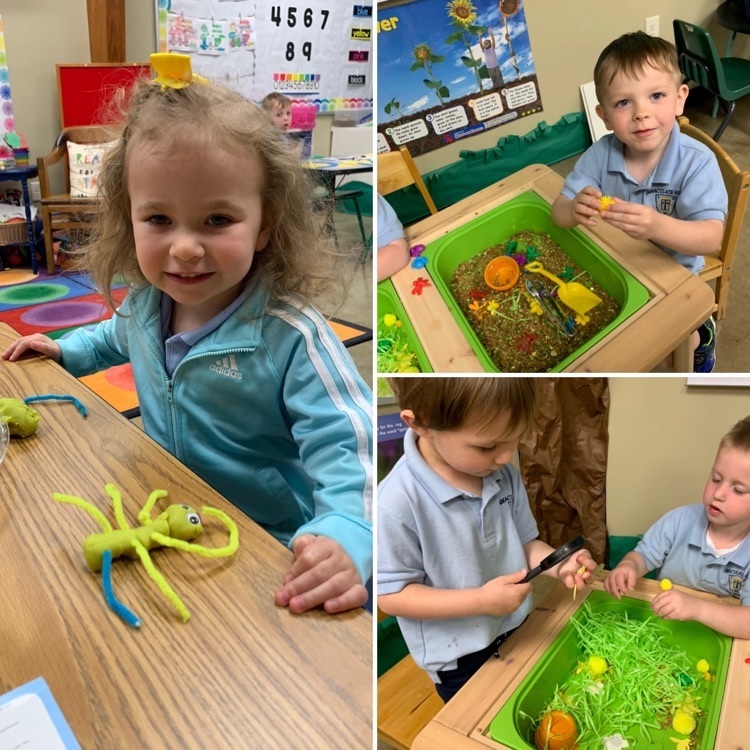 During the Terranova Test week, our Student Council provides a delicious and healthy breakfast to all IHM students. Wonderful job kids!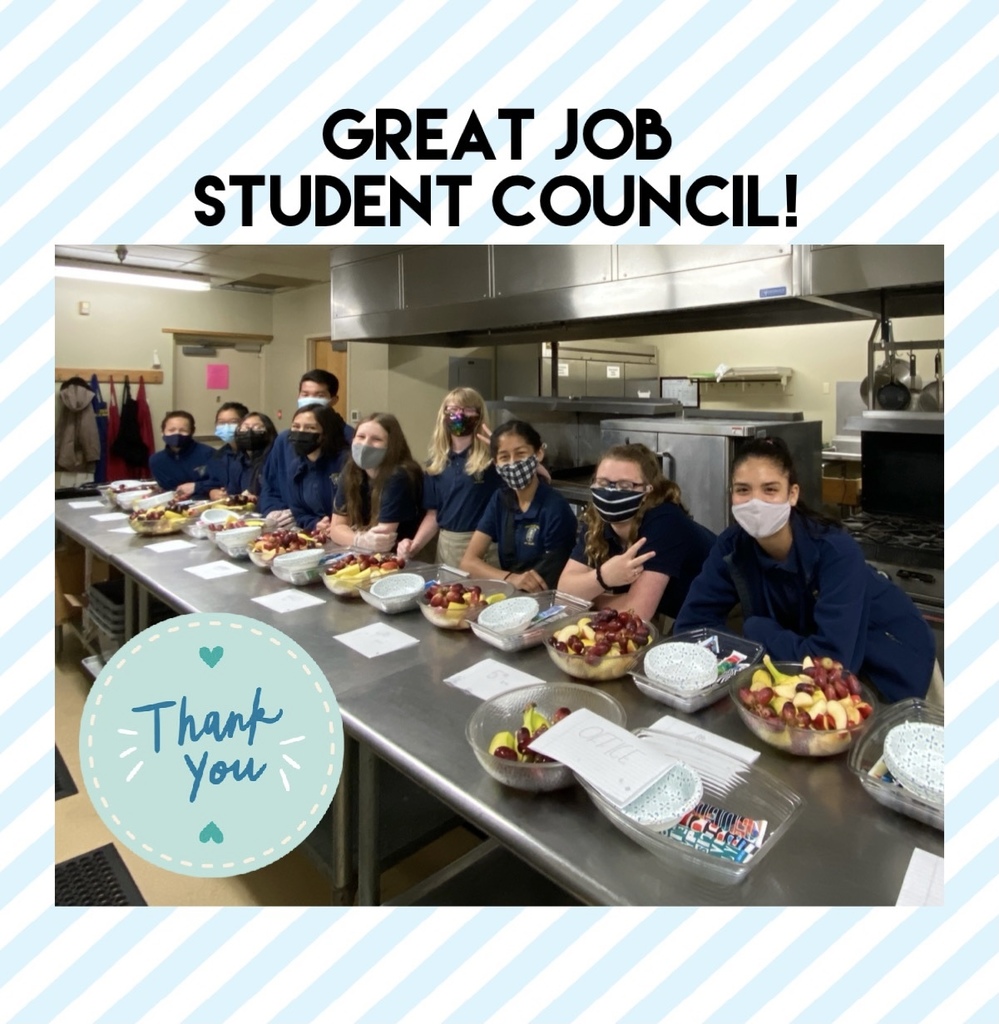 Test break with a quick game of "7 UP"!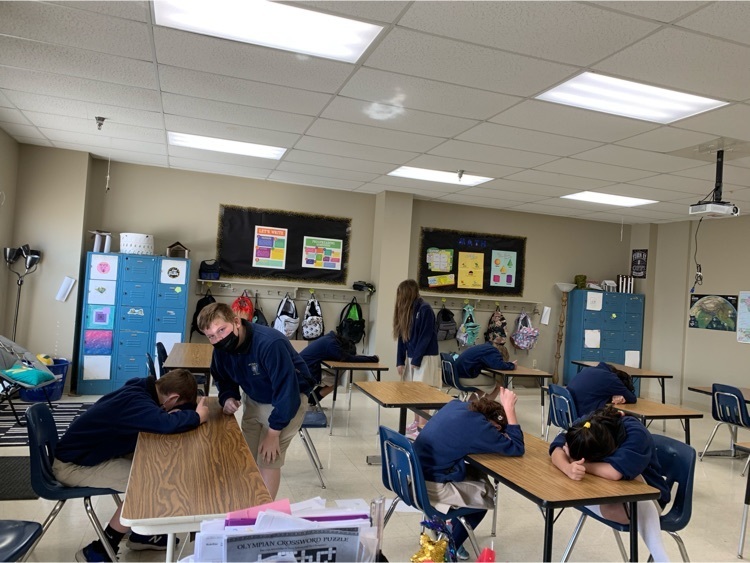 Third grade celebrated their "Read Across America" win for reading across the 50 states fastest with some yummy popsicles and extra recess! We sure love reading and popsicles! 📖 📚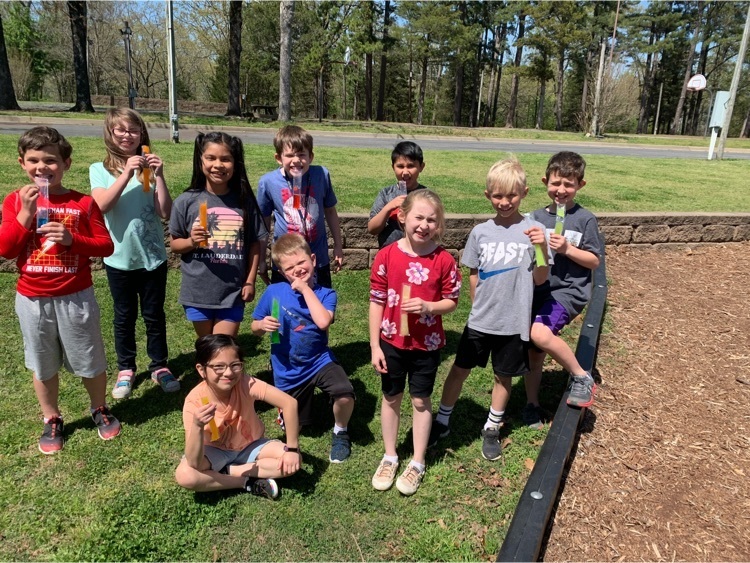 Testing Prep for Math or Friday Fun? 4th and 5th grade are ready for Terra Nova with Math Centers today!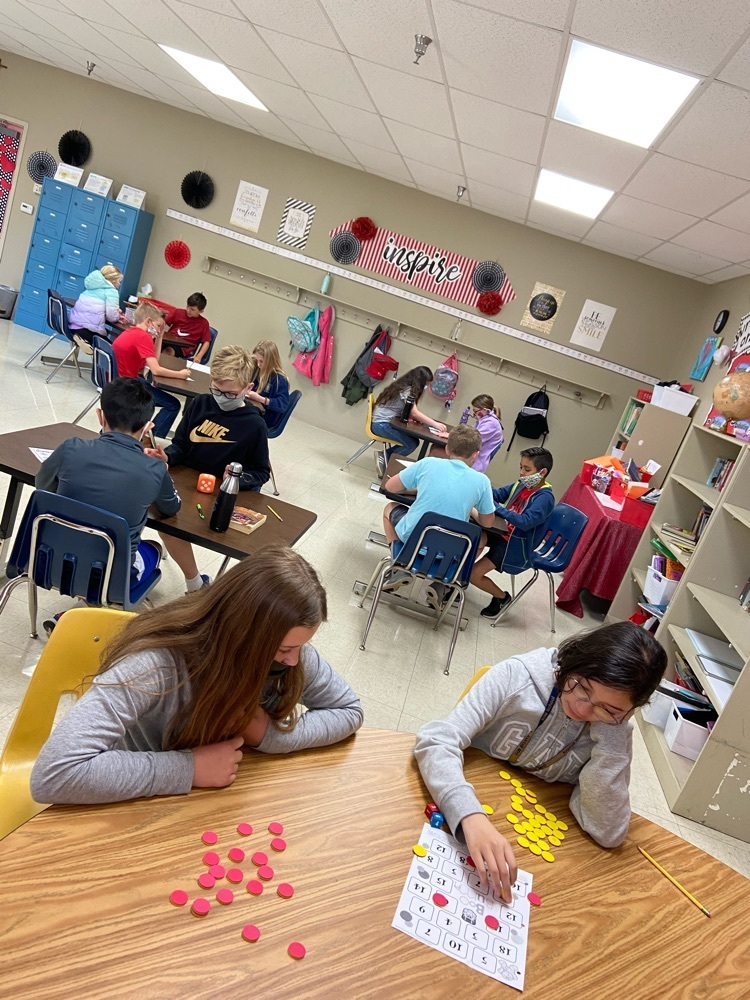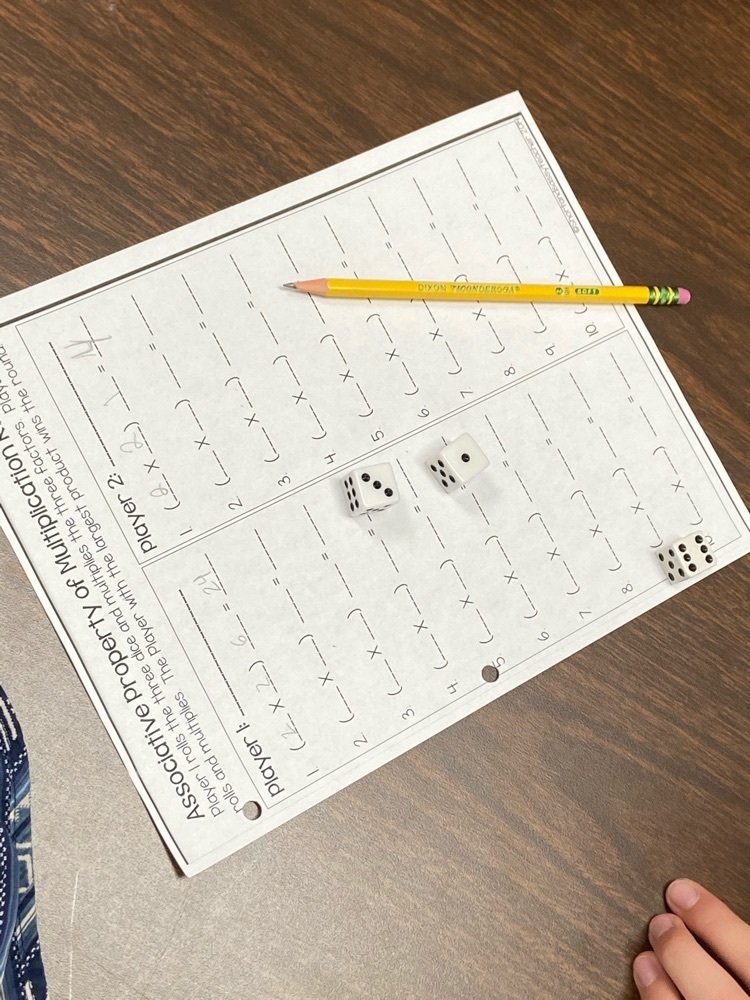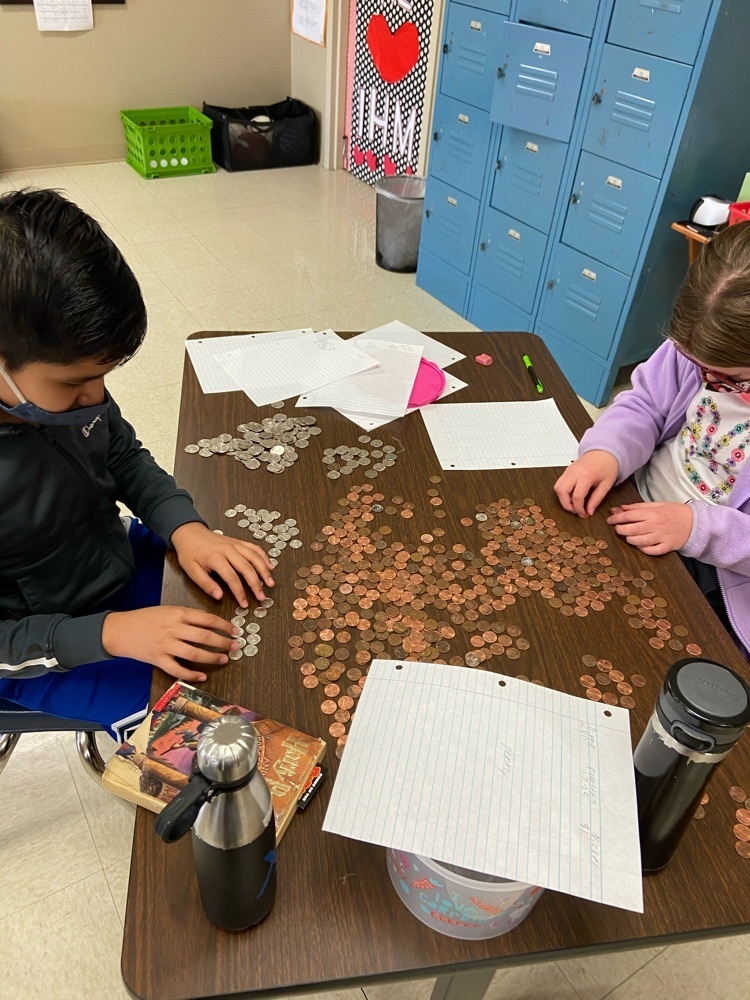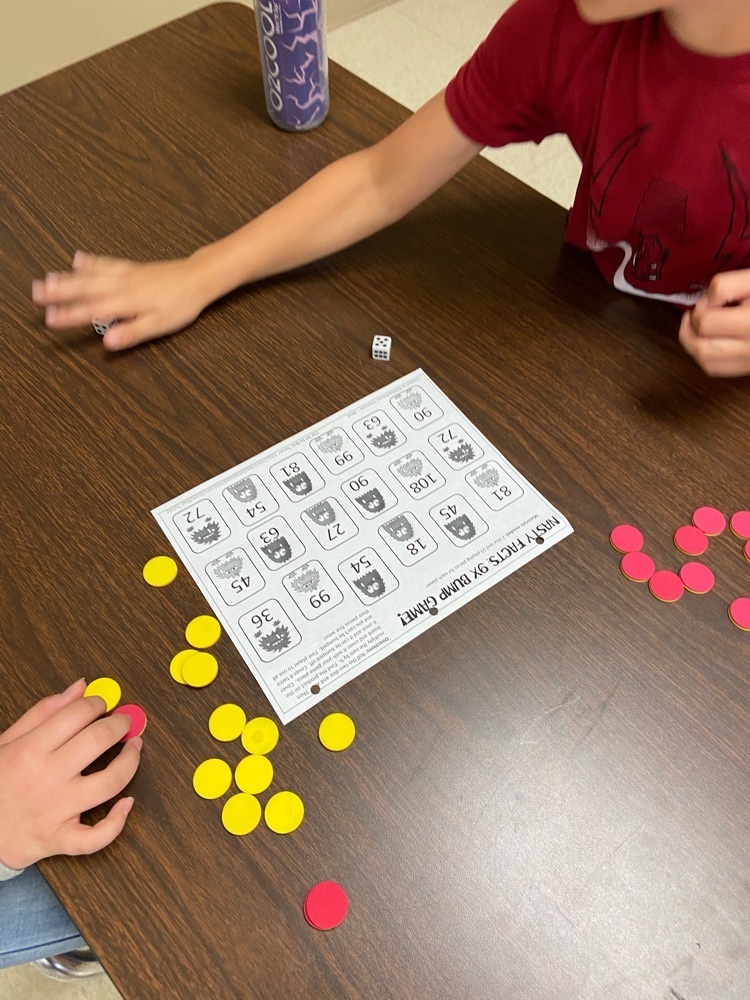 5th grade was having some fun using prepositions to show location and positions throughout the building.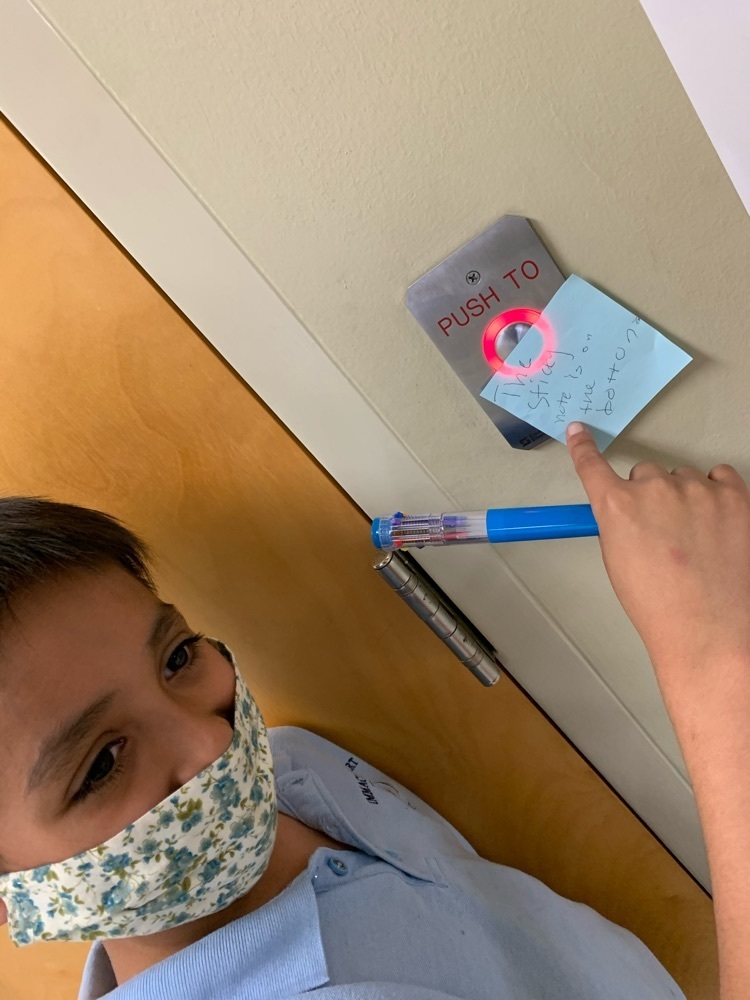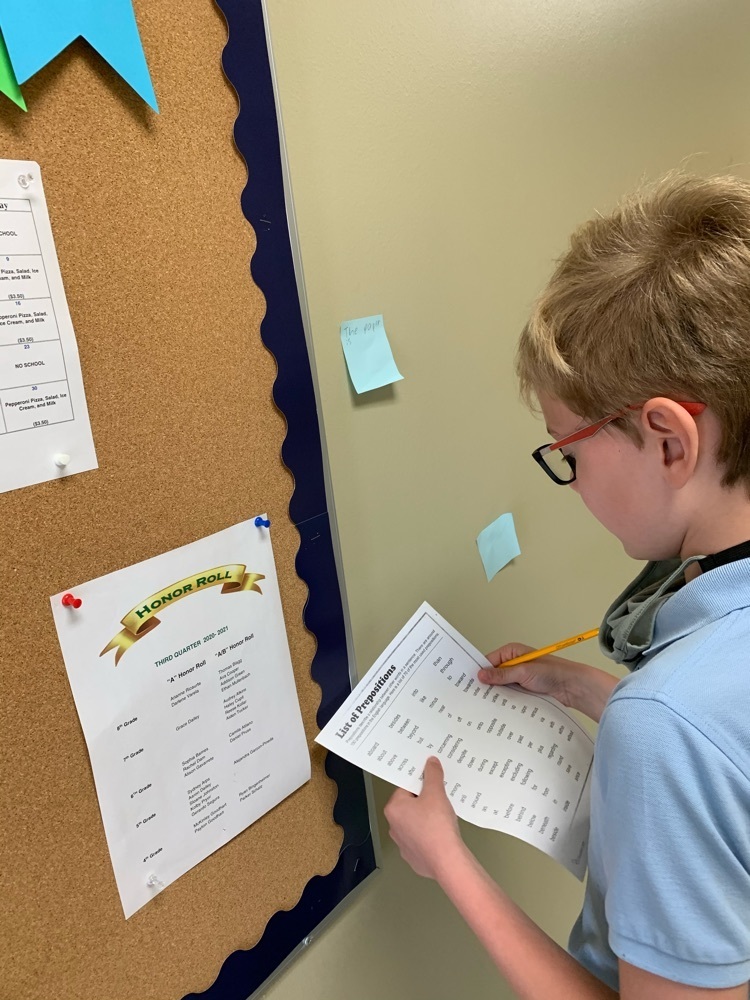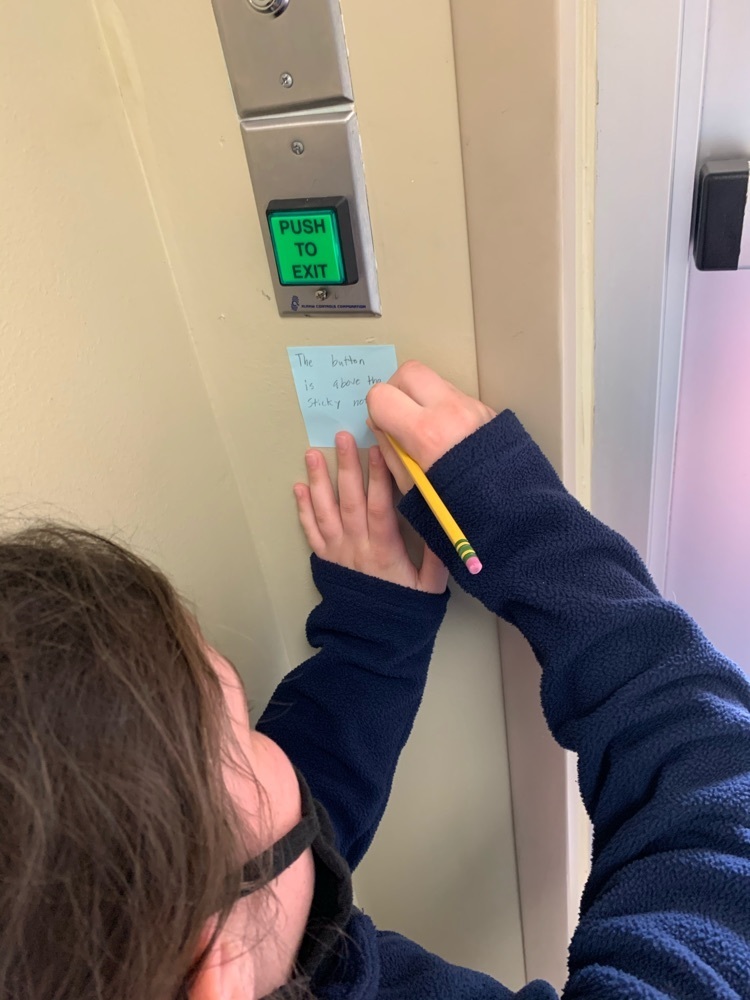 PK3 had fun with our "Tiny Seed" craft during centers today!

Knowing angles and how to use a protractor makes it easy to equally divide an area! Parents and friends: How do you use math in daily activities?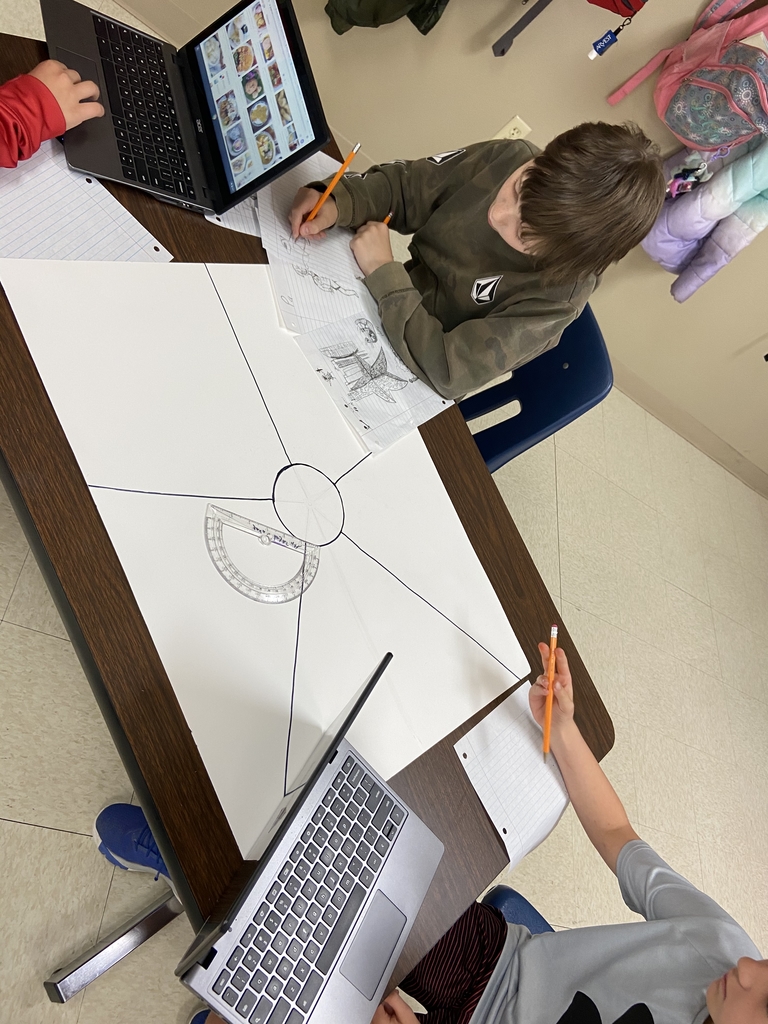 The deadline to order meals and tamales for the Multicultural Festival has been extended until Friday, April 16th. We are taking Pre- Orders ONLY. Thank you for your continued support.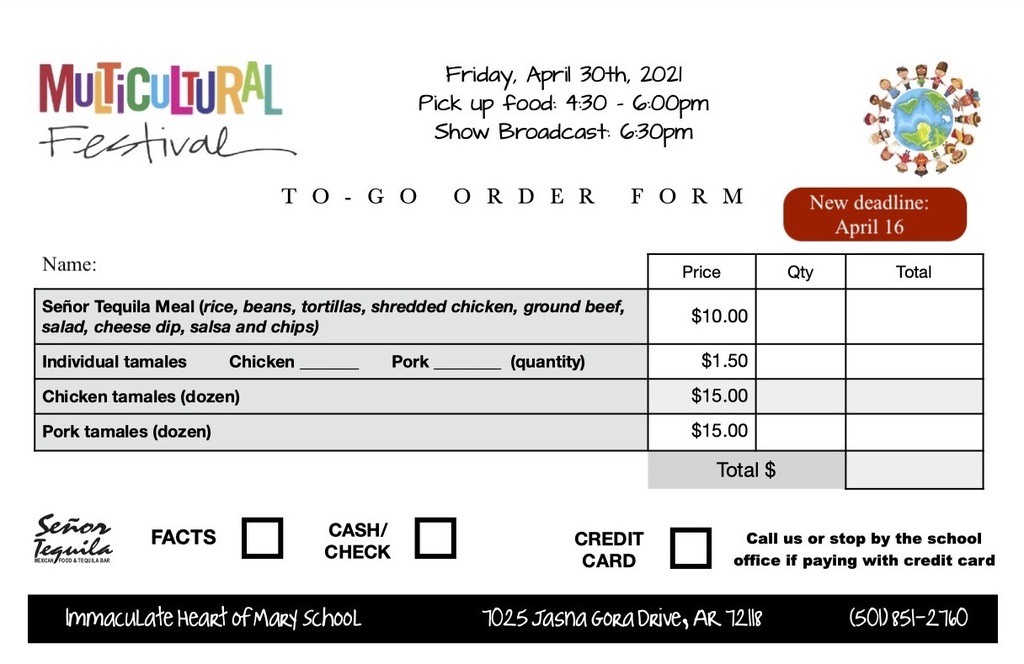 To begin their novel study of To Kill a Mockingbird, 8th grade students analyzed different types of shoes and created fictional characters based on each one. "You never really understand a person. . . until you climb in to his skin and walk around in it."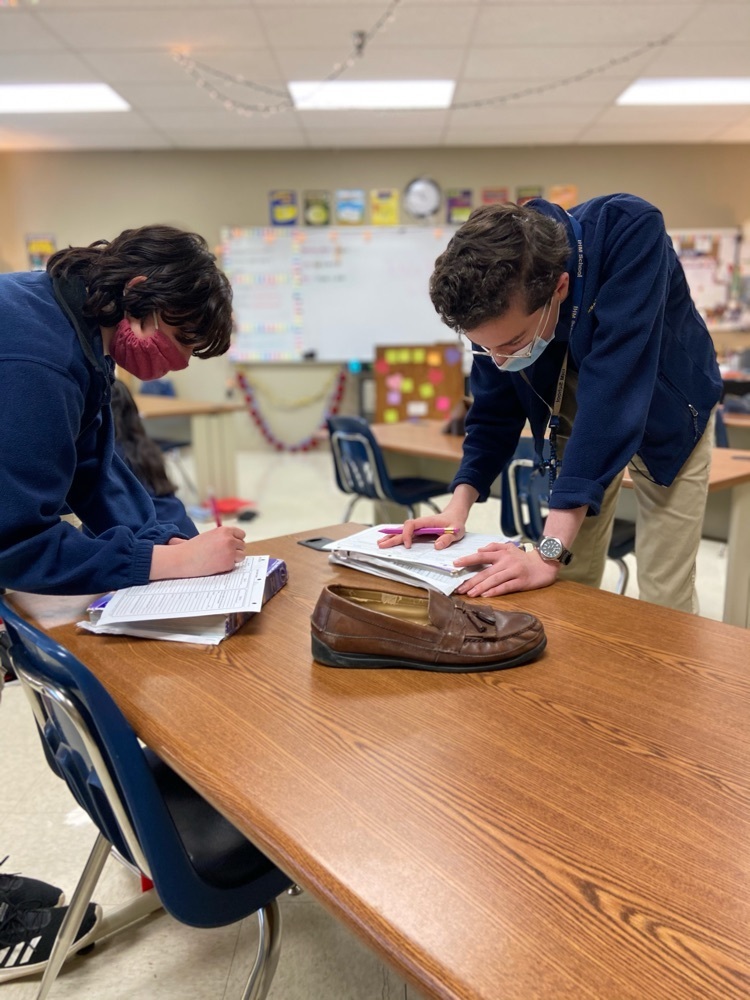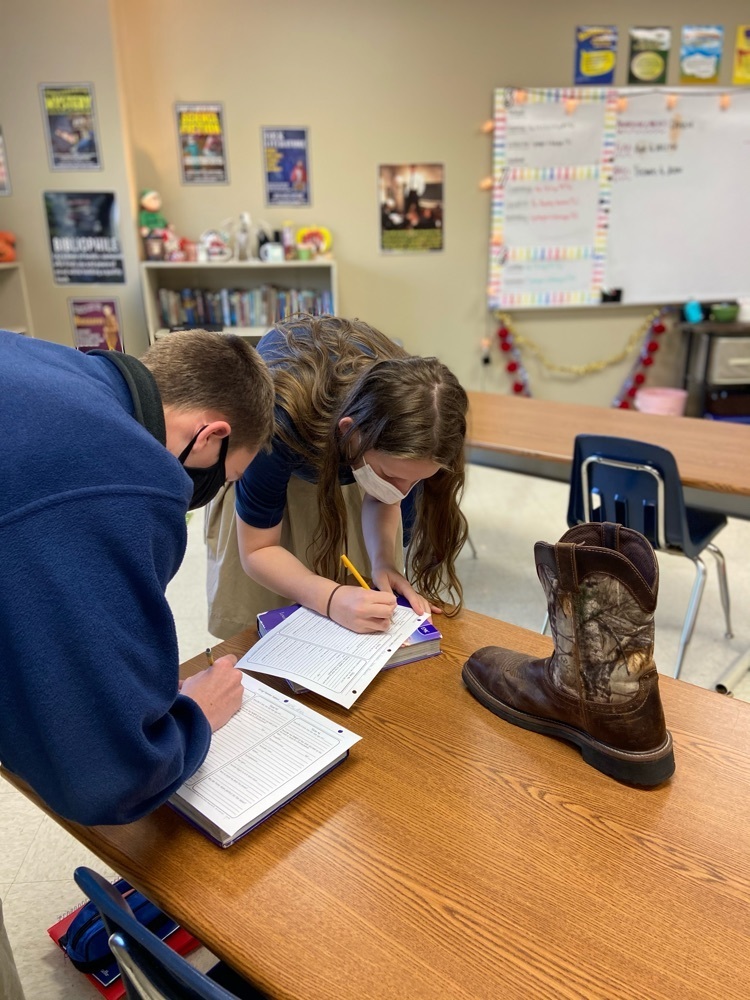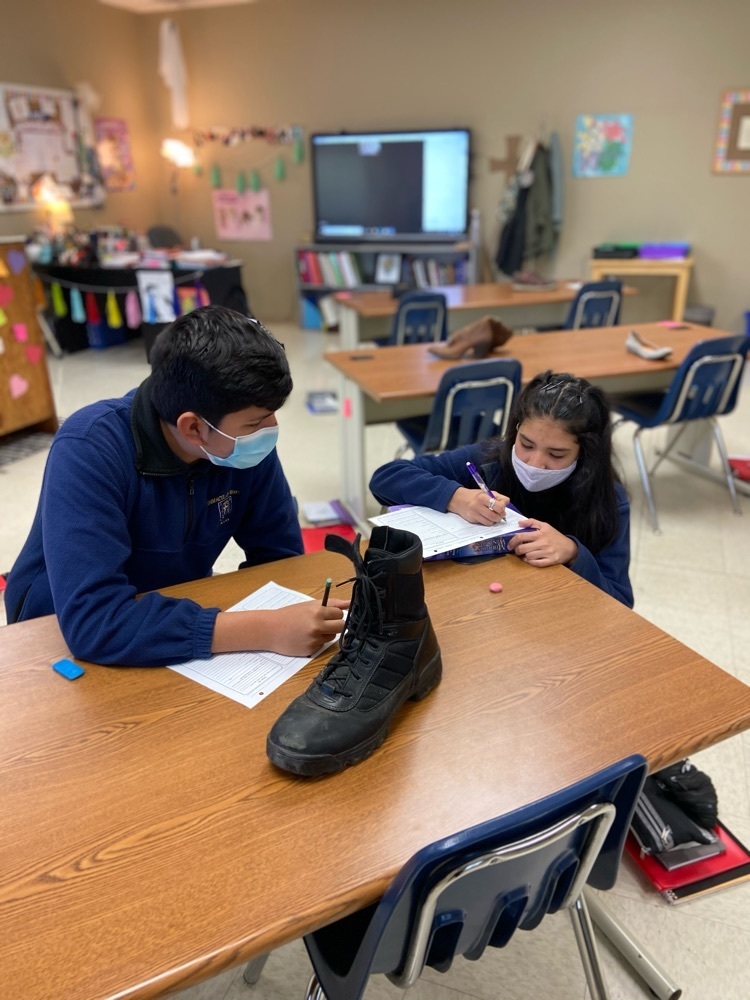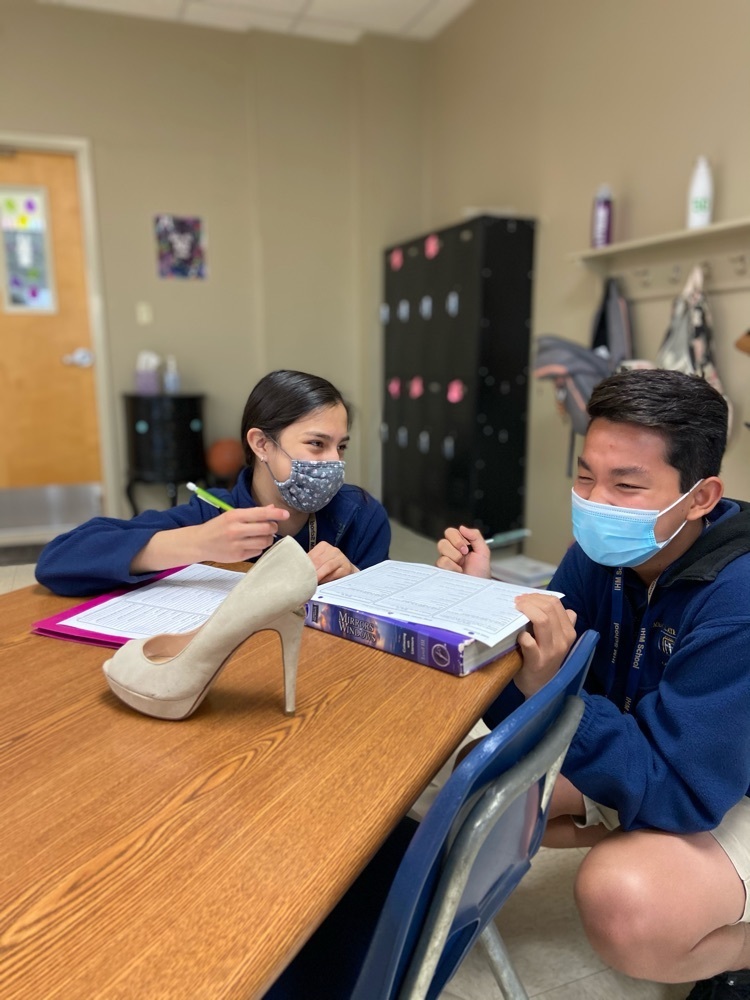 Don't forget to order your meals To-Go from Señor Tequila and/or tamales made at IHM. Enjoy your meal while you watch the Multicultural Festival on Facebook on April 30th!. We are taking PRE - ORDERS ONLY. The deadline to order is this Friday 9th. Call the school or church office to order. Thank you for your cooperation.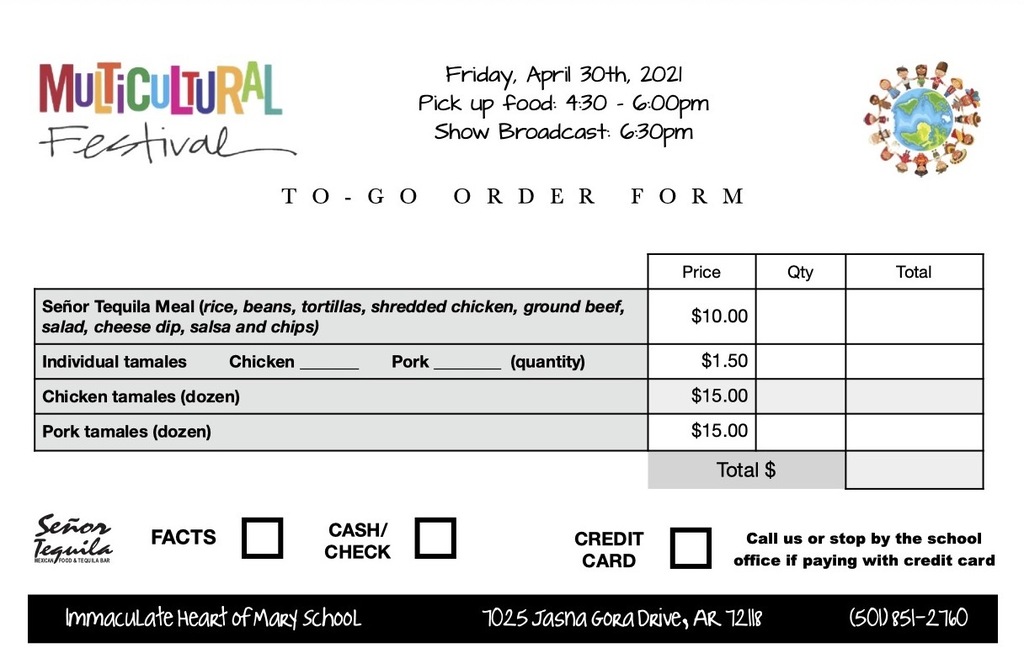 6th graders recreated some of their favorite book covers to compete in the Junior High contest! There were some great covers in all the grades!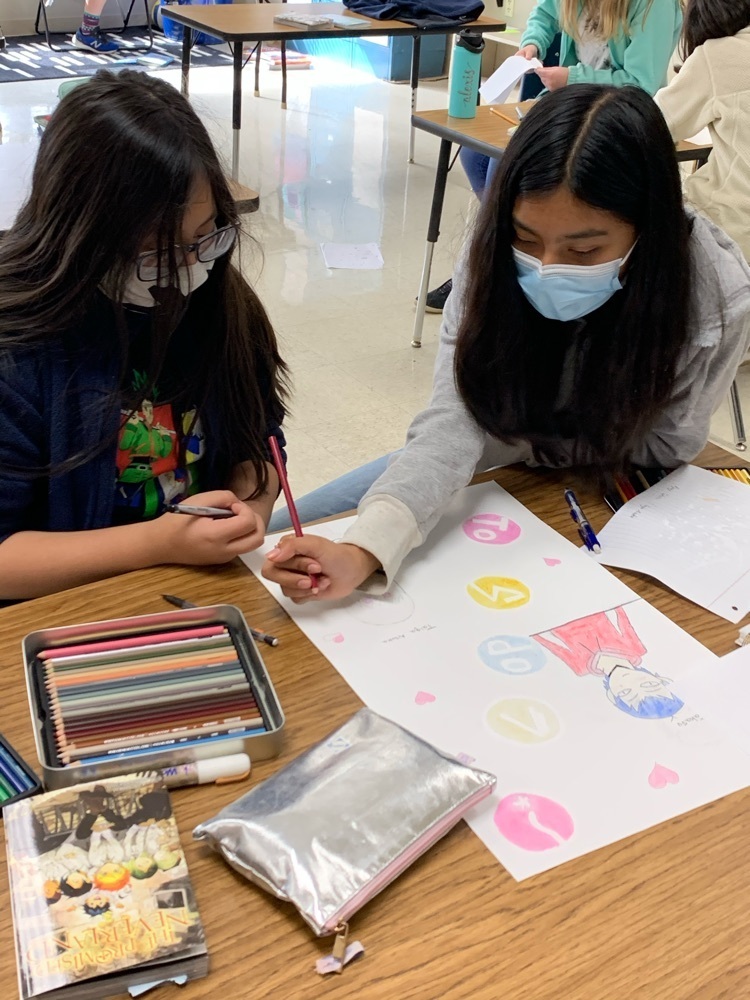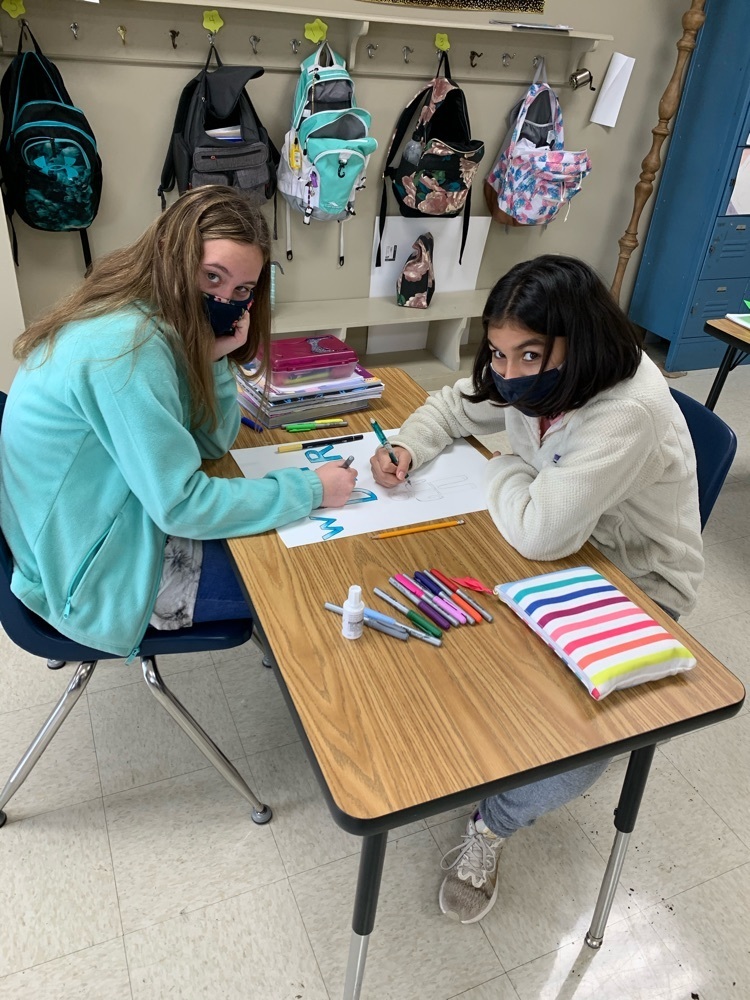 Don't forget Multicultural Day ... 7th graders are out promoting it!